Tougher Sanctions Enacted Against North Korea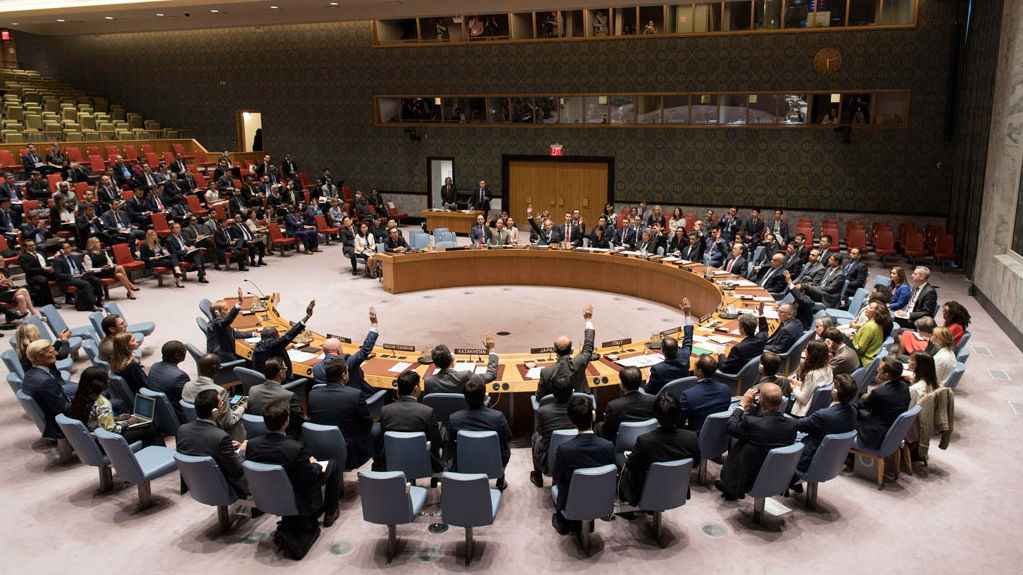 The United Nations Security Council unanimously agreed to impose tighter sanctions on North Korea on Monday, imposing limits on oil exports, banning the country's textile imports and access to gas liquids, and more closely inspecting cargo ships going in and out of its ports.
In the approved text, the 15-member Council seeks to cap refined petroleum products up to 500,000 barrels beginning in October, and up to two million barrels per year starting in January for a period of one year.
The Council gives countries the right to inspect ships with the consent of the countries where the ships are registered, "if they have information that provides reasonable grounds to believe that the cargo of such vessels contains items the supply, sale, transfer or export of which is prohibited."
In addition, the resolution takes action against North Korean nationals who work outside of the country and who could be generating foreign export earnings that North Korea uses to support its prohibited nuclear and ballistic missile programs. The resolution prohibits U.N. member states from providing work authorizations for North Korean nationals unless is required for the delivery of humanitarian assistance or denuclearization.
The resolution follows the condemnation by the Council of the nuclear test carried out by North Korea on September 3 and its violation of eight resolutions dating back to 2006 which it says could have large-scale regional security implications.
"The proliferation of nuclear, chemical and biological weapons, as well as their means of delivery, constitutes a threat to international peace and security," the Council said in a statement.
The resolution was the ninth North Korea sanctions resolution unanimously adopted since 2006.
The United States watered down a tougher draft of the resolution in order to win the support of China and Russia, reports Reuters. U.S. Ambassador to the United Nations Nikki Haley had sought an oil embargo on Pyongyang. On Monday, she said the U.S. was not looking for war with North Korea and that Pyongyang had "not yet passed the point of no return."
"If it agrees to stop its nuclear program, it can reclaim its future. If it proves it can live in peace, the world will live in peace with it," she told the Security Council after the council adopted the new sanctions.
Haley said the latest resolution "would not have happened" without the strong relationship that had developed between U.S. President Donald Trump and Chinese President Xi Jinping.
North Korea has warned the U.S. that it would pay a "due price" for spearheading the U.N. Sanctions. "The world will witness how the DPRK tames the U.S. gangsters by taking a series of actions tougher than they have ever envisaged," said a government statement carried by the KCNA news agency.