Tote Reaches Settlement with 10 El Faro Families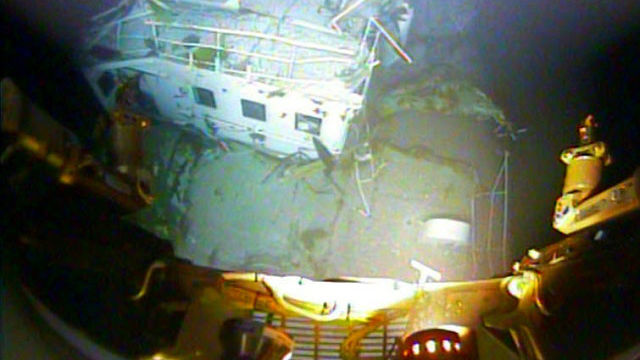 The families of 10 crew members who died when the cargo ship El Faro sank near the Bahamas last year have agreed to accept a settlement of $500,000 each. The settlement, filed in a federal court in Florida, is a resolution to lawsuits pending against the vessel's owner, Tote Maritime Puerto Rico.
The families included in the settlement are the captain, five Polish crew members and four others: Michael Davidson (captain), Keith Griffin, Piotr Krause, Roan Lightfoot, Marcin Nita, Jan Podgorski, Richard Pusatere, Howard P. Schoenly, Andrej Truszkowski and Rafal Zdobych
"Since the loss of the El Faro, we have focused every effort on supporting the families of those on board. An important part of this support has entailed reaching fair and swift legal settlements for those who may choose them," Tote Maritime officials said in a statement released on Monday. "We can confirm that we have settled financially with 10 families through a respectful and equitable mediation process. We stress that our support of all the families will continue."
Tote Maritime Puerto Rico's attorneys described the settlement as "full and final." The settlement covers "pre-death pain and suffering" and unspecified economic losses the deaths caused.
Attorneys for some of the other families have said they haven't finished with their attempts to gain compensation.
The U.S. flagged ship, owned by Sea Star Line and operated by Tote Services, went missing on October 1 during Hurricane Joaquin and was located on October 31 in about 15,000 feet of water in the vicinity of its last known position near Crooked Island, Bahamas. Twenty-eight U.S. crewmembers and five Polish workers were on board.
The investigation into the cause of the loss of the El Faro continues. Earlier this month, National Transportation Safety Board lead investigator Tom Roth-Roffy said that the agency may renew the search for the ship's missing black box recorder.
The search was suspended in November, following an extended examination of the vessel's separated hull and bridge sections.