Top 20: U.S. Ports Ranked on 2017 Import Volume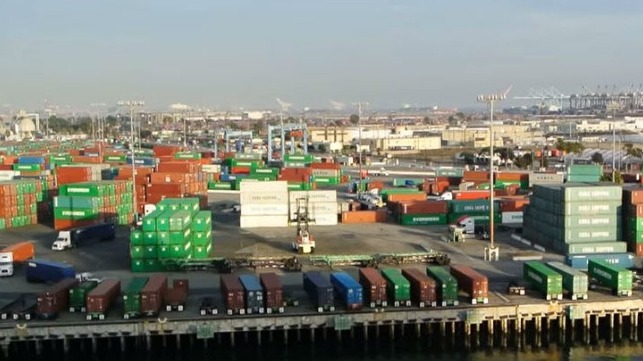 Import-export data specialist Descartes Datamyne has released its 2018 U.S. Ports Report. The report offers an annual ranking of the top 20 U.S. ocean ports by import volume, measured in TEUs of containerized cargo for 2017. According to the report, the top ports listed handled nearly 98 percent of U.S. import volume in 2017.
In the last five years, many of these ports realized a 30 percent increase in import volume, compared with growth in U.S. imports overall, which have risen more than 18 percent since 2012. Comparing year-over-year data, the majority of the top 20 ports displayed steady growth in 2017 with Tacoma, Wilmington and New Orleans as the only outliers.
The Port of Tacoma, after showing a strong 8.9 percent increase in import volume in 2016, fell 15.9 percent in 2017. This drop in Tacoma is offset by a 17.8 percent increase in volume by its sister port in the Northwest Seaport Alliance, the Port of Seattle. Since merging in 2015, the two ports have collectively seen an increase in volume by 10.9 percent.
The Port of Mobile, a newcomer to the top 20 list, saw its import volume increased 15.5 percent as the port completed Phase 2 of its five-part expansion project. The plan is designed to increase the port's throughput volume to 1.5 million TEUs.
The Port of Philadelphia saw the largest increase in year-over-year import volume among the top U.S. ports. Driven in part by an expansion and the completion of the deepening of the Delaware River channel, the import volume into Philadelphia increased 21.9 percent in 2017.
The data in the report has been gathered by Descartes Datamyne from bills of lading that document inbound ocean shipments and are filed with U.S. Customs Automated Commercial Environment. TEU volumes reported are derived from bills of lading, as released by U.S. Customs, excluding empty containers and shipments with freight remaining on board. The value of imports is as reported by U.S. Census.