To Block Aid, Venezuela Closes Maritime Border with Curacao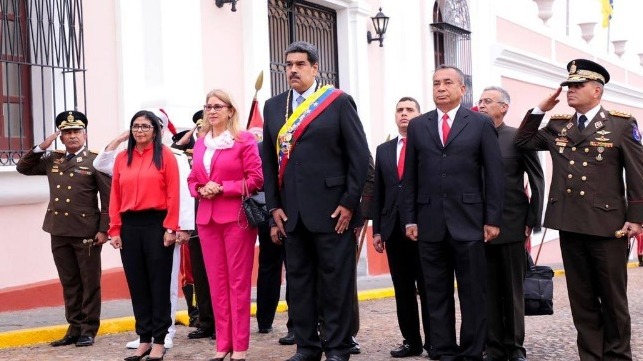 On Wednesday, the government of Venezuelan president Nicolas Maduro announced that it has closed its maritime border with the islands of Aruba, Curacao and Bonaire in order to prevent the arrival of humanitarian aid.
The United States opposes the continuation of the Maduro administration, and is actively supporting a bid by opposition leader Juan Guaido to take over the Venezuelan government. As one component of the American pressure campaign on Maduro, aid agency is USAID is shipping aid supplies to the Colombian border for delivery to Venezuela, and is coordinating with Guaido's movement on the possibility deliveries into Venezuelan territory. So far, Maduro's administration has denied that a humanitarian crisis exists in Venezuela, and has refused to allow American aid convoys across the Colombian border and into the country.
Last week, the Netherlands announced that it would set up a staging ground for Venezuelan-bound aid shipments in Curacao, a Dutch Caribbean island just 35 nm off the coast of Venezuela and 140 nm from Caracas. According to Dutch Foreign Minister Stef Blok, the aid hub would operate in close coordination with the Venezuelan opposition and with the United States. Blok did not specify the details of the aid hub's operation or the timeline for its startup.
Brazil joined the convoy effort on Tuesday,, promising that it would begin delivering aid to its own border with Venezuela by this weekend, in coordination with Guaido's movement. "Brazil is taking part in this important international initiative to support the Guaido government and the Venezuelan people," said Brazilian presidential spokesman Gen. Otavio Rego Barros.
Maduro has argued that aid deliveries from the United States and its allies would serve as a pretext for an invasion. This week, he announced that a competing aid shipment from Russia, a longstanding ally of his administration, will arrive shortly.