Tidewater Pays $577M for Solstads' PSV Fleet as Both Focus Strategies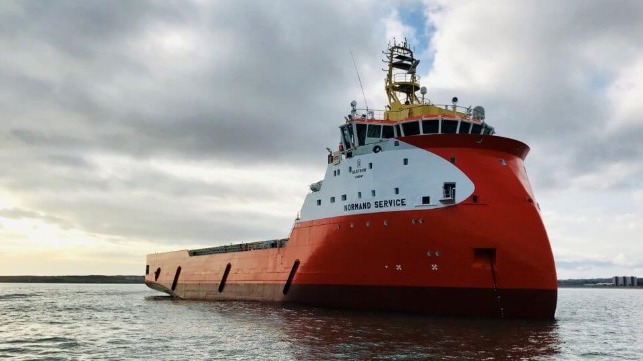 In a major deal designed to reshape segments of the offshore industry, Norway's Solstad agreed to sell its fleet of platform supply vessels to US-based Tidewater in a deal that permits each company to focus on its strategy and market segment. Tidewater acquires 37 high-specification PSVs for $577 million which represent nearly half of Solstad's current fleet further consolidating the service market for the oil and gas sector for Tidewater while Solstad pivots further to renewable energy.
"These vessels make up the highest specification PSV fleet of its size anywhere in the world," said Quintin Kneen, President and CEO of Tidewater. "This agreement to acquire 37 PSVs from Solstad Offshore marks yet another important milestone in the strengthening of Tidewater's leadership position as we continue to capitalize on the rapidly improving OSV market.
The vessels involved in the deal are mostly used for the offshore oil and gas sector. They are currently operating mostly in the North Sea although they also have contracts in Brazil, Australia, and West Africa. Tidewater reports the fleet has a total backlog of approximately $620 million when all of the contract options are included.
Tidewater will emerge as the largest owner and operator of high-specification PSVs, a class the company says that has demonstrated the best utilization rates in the industry. The company's total fleet will number 228 vessels, of which 199 will be PSVs and anchor handling AHTS. The fleet will have an average age of 11.3 years and will include 14 battery hybrid and two LNG-capable vessels.
It is also the second major acquisition in a year for Tidewater. The company in March 2022 announced the acquisition of Swire Pacific Offshore, an operator of specialized offshore support vessels servicing the energy industry. In a deal valued at approximately $190 million, Tidewater purchased 50 vessels pushing its total fleet to over 200 vessels. Tidewater, which passed Bourbon Offshore and Edison Chouest becoming the largest OSV operator, now further solidifies its position in the market.
"The sale of the PSVs represents a shift in our strategy in a changing market," said Lars Peder Solstad, CEO of Solstad Offshore. "The PSVs mainly support the oil and gas industry, while the AHTSs and CSVs can service all offshore energy sectors, including oil and gas and renewables. This move is therefore in line with our strategy of being a key enabler in the energy transition. Further, the transaction will give Solstad greater financial leeway and a significantly improved debt and cash position going forward."
After the transaction has been completed, Solstad's fleet in operation will consist of 41 high-end offshore vessels. In addition, six vessels are non-operational and being held for sale. Solstad reports it will focus on its Construction Support Vessels (CSVs) and Anchor Handling Tug Supply (AHTS) segments including building its services division as it focuses on renewable energy.
The transaction also has significant financial benefits for Solstad, which reports it plans to repay approximately $560 million in debt deleveraging its balance sheet and improving its liquidity. The company has been increasing generating revenues from the renewable energy market from its AHTS and CSV segments. Management highlights that these vessels also generally have higher margins. The strengthened finances they said will put Solstad in a position to over time renew its fleet.
The transaction requires third-party approvals including charters and competition authorities. It is expected to close during the second quarter with a June 30 deadline.