Tidal Energy Project Cleared off U.K.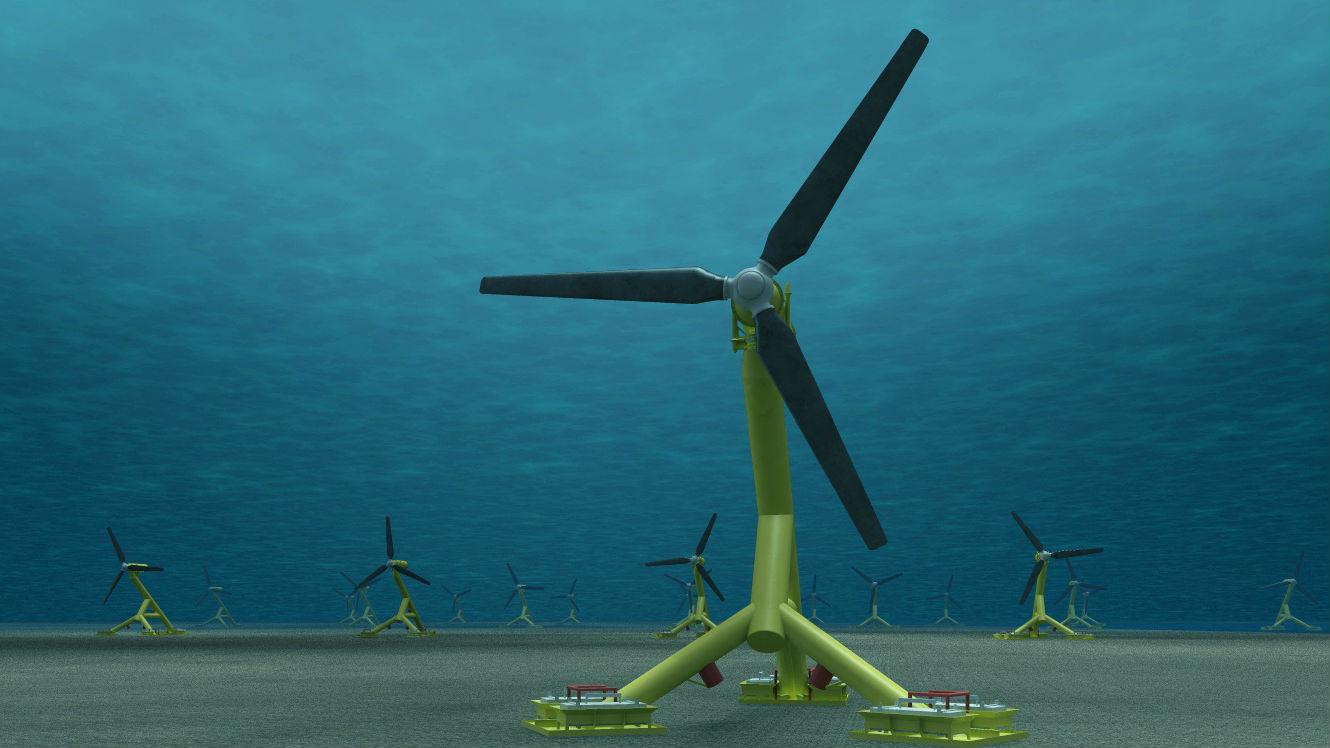 As industry and government leaders seek new forms of clean, consumable energy, tidal energy production has increasingly been viewed as a viable option. The Isle of Man is closer to harnessing the tides to generate energy as it has granted Manx Tidal Energy Ltd a seven-year license to explore the potential for development off its coast. The agreement permits Manx Tidal Energy to determine the practicality and commercial viability of offshore electricity production off the Point of Ayre.
The Isle of Man is a self-governing British Crown dependency in the Irish Sea between England and Ireland. According to a Government study of the Isle of Man's marine energy resource, the most favorable locations for tidal power generation have been identified off the north coast of the island. The region could produce up to 18 gigawatts of electricity.
The development of an offshore energy hub is one of the Isle of Man's key strategies to boost its economy. Leasing parts of the Island's seabed for renewable energy generation could generate more than $6 million per year and create hundreds of operational and maintenance jobs.
In addition to the area off the Point of Ayre, there is the possibility that three additional licenses will be grated off the Isle of Man's southern coast.
If successful, turbines would be installed to the seabed in locations where there are consistently fast currents. Strong tides generate a constant supply of renewable energy, some of which could be exported to the United Kingdom.
Any development would be subject to government approval and would also require the submission of a full environmental impact assessment.
While the amount of tidal power produced thus far has been limited, there has been increased research and development recently. In August, Kepler Energy announced plans for a 30 megawatt (MW) tidal energy fence to be built in Britain's Bristol Channel and is partnering with Oxford University's engineering department to construct it.
The one kilometer-long fence will feature a series of marine turbines which will operate in shallower, slower waters than current designs. With an estimated cost of $220 million, Kepler expects the fence to be operational in 2021.
The world's first tidal energy farm is located in La Rance, France and the largest facility is the Sihwa Lake Tidal Power Station in South Korea. The United States currently has no tidal plants and only a few sites where tidal energy could be produced at a reasonable price.