Three Die After Inhaling Hydrogen Sulfide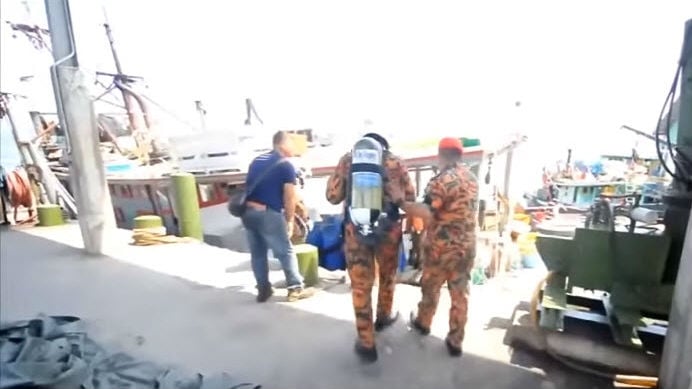 Three men died and three others were injured on Monday after inhaling hydrogen sulfide on a fishing trawler at Sabah port, Malaysia.
Two of the men, identified as Sundrianto Julkepli, 22, and Imran Ladia, 41, died on board the vessel while the third died in hospital. Two others are in a critical condition.
Local media reports that the incident happened around 7am when there were eight people on the vessel. One crew member apparently fell into a barrel used for storing fish after opening the lid and accidentally inhaling the fumes. He died soon after. A colleague went to his aid and also succumbed to the fumes and died.
The men are believed to have inhaled the gas while loading barrels of rotten fish destined to be processed into fertilizer.