Third Fatal Accident on SOCAR's Offshore Platforms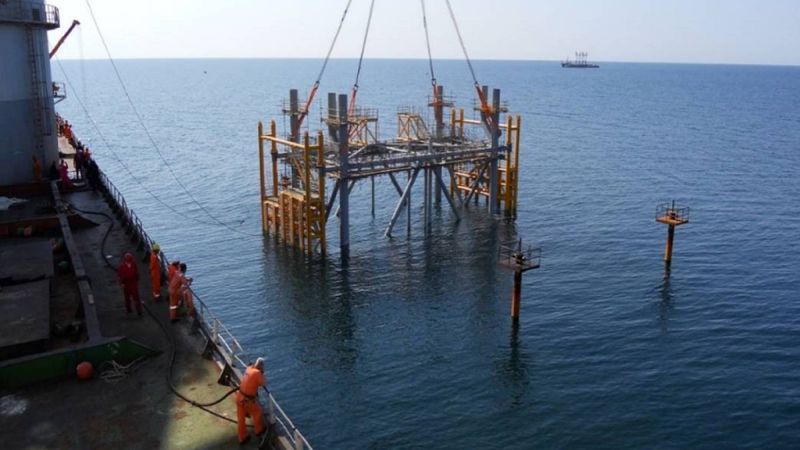 On Thursday, foul weather caused an accommodations unit and a 500-foot walkway on a Caspian Sea oil platform to collapse, sweeping 10 workers into the sea. One was found dead and nine remain missing. On Friday, divers found the cabin structure on the seafloor, but they did not find any remains inside.
An executive with the platform's operator told Reuters on Thursday that the walkway had been built in 1978 and had last undergone repairs in August.
It is at least the third fatal accident at a platform operated by Azerbaijani state oil company SOCAR since last year. On November 20, a crane gave way during loading operations at Platform 7 in SOCAR's Gunashli field, sending the machine (and its operator) crashing into the sea. On December 4, 2015, a high pressure subsea pipeline connected to SOCAR's Gunashli Platform 10 was damaged in a storm, leading to a serious fire. In the evacuation that followed, 30 platform workers lost their lives, the worst offshore disaster in Azerbaijan's history; three more workers died in a separate accident at another SOCAR platform the same night. Azerbaijan has designated a national day of mourning in their memory.
During the Platform 10 response, SOCAR was forced to shut in all 28 wells connected to Platform 10, as well as the facility's export pipeline. The Azerbaijan Emergency Situations Ministry was still working to put out the fire in mid-January; the effort was ultimately successful and reconstruction work was under way as of November.
Platform 10 was not the only fire at a SOCAR facility over the past year. Gunashli Platform 19 suffered a gas leak and fire on September 26, requiring SOCAR to evacuate the facility and send in specialists to make repairs.
Some of the Gunashli field's facilities date to the Soviet era, and critics contend that their aging condition poses a safety risk. Fourteen workers were killed in accidents on SOCAR's oil and gas platforms in 2014.