There's Still Room for Growth in Australia's Cruise Market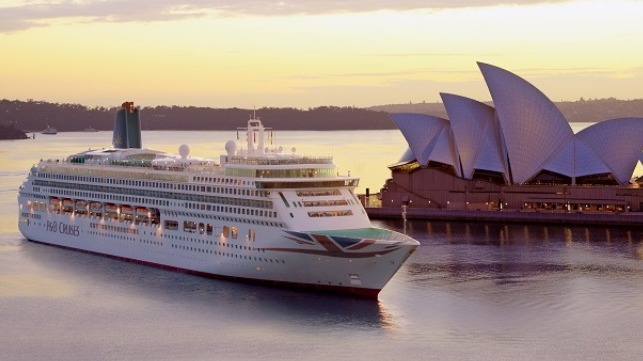 The demand for cruising is estimated to grow between 14-18 percent in the next 12 months with approximately 1.63 million Australians expected to take a cruise by July this year. However, with a third of all Australians considering taking a cruise in the next 12 months and two thirds of past cruisers considering cruising again – there is still space for acquisition of new customers to secure future demand, says Tammy Marshall, consultant at The B Hive.
While, to date, the cruise sector has been dominated by the over 55s, there is the potential that this segment is moving closer to being exhausted, with greater future growth likely to come from younger age groups, especially the under 35s.
Affluence is still a strong predictor of cruise appeal, says Marshall, with those with the highest incomes finding it the most appealing, while appeal is still weakest among those who live alone, and likely to travel solo.
Ocean cruising is most popular in Australia: 97 percent of those who have cruised in the past two years have taken an ocean cruise, compared to 27 percent who have taken a river cruise.
Cruising is seen as an excellent way to trial a new destination – especially by travelers under 35 and those who travel frequently. "A critical question for destinations in shaping their cruise strategy has always been whether cruise growth replaces land-based visits or whether it drives new visitation," she says. "Overall it appears that cruising does have a positive effect on future visitation. Three out of five travelers consider cruising a good way to sample a destination, and half of those who have taken a cruise to a destination do actually return with two fifths extending their stay at the beginning or end."
The desire to experience destinations aside from port visits is reflected by the popularity of packages for stays at either end of a cruise. This is the most popular of all additional services considered. The option to extend particularly appealed to women, the over 55s and couples.
Free parking at cruise ship ports was the second most appealing new product. Shopping vouchers for local ports and the option of a private tour were appealing to just over a third of Australians. Women found the vouchers particularly appealing, whilst those who had cruised before were particularly likely to value the private tour.
The most appealing Australian ports to visit are either remote (Broome), islands (Hamilton Island) or capital cities. There is some variation in preference for ports by cruise style: Hobart and Darwin are of more interest for small ship and expedition cruising, Sydney and the Gold Coast are stronger for luxury.
Once Australians have begun cruising it tends to become an annual event: they have taken 1.2 cruises on average in the past 12 months and 1.4 in the past two years.