The Fjords Announces Construction of New Zero-Emissions Vessel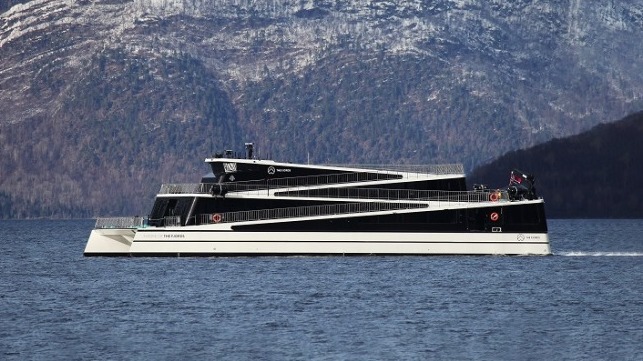 Cruise operator The Fjords has announced it plans to add another all electric passenger vessel to its fleet, with Legacy of The Fjords now under construction at Brødrene Aa in Norway.
The 400-passenger, carbon fiber catamaran shares the design of sister ships Vision of The Fjords and Future of The Fjords, but unlike the others will operate in the Norwegian capital, Oslo, from July 2019. The Fjords operates 11 vessels serving Western Norway's fjords. Vision and Future are the current flagships, sailing daily between Flåm and Gudvangen and visiting the UNESCO World Heritage listed Nærøyfjord.
"This is a move that will surprise some in the industry but one we see as a natural progression for this ambitious business," said The Fjords CEO Rolf Sandvik. "Oslo is very different from Flåm, but we believe it should demand the same degree of operational responsibility and environmental care – especially seeing as it is E.U. Green Capital of the Year 2019."
Norwegian Prime Minister Erna Solberg has announced that the new ship will receive support from state run organizations Enova and the NOx Fund, conceived to help enable low emission technology.
Legacy of The Fjords will employ a specially constructed Power Dock (a floating, charging solution originally designed for Future of The Fjords) allowing it to refill its 2.4MWh battery capacity in just 20 minutes. The Power Dock bleeds energy from the local grid throughout the day - while also storing consumables, fuel and waste for collection – and in doing so avoids unsustainable, expensive power surges. Its ability to store gray and black water also ensures zero emissions to water.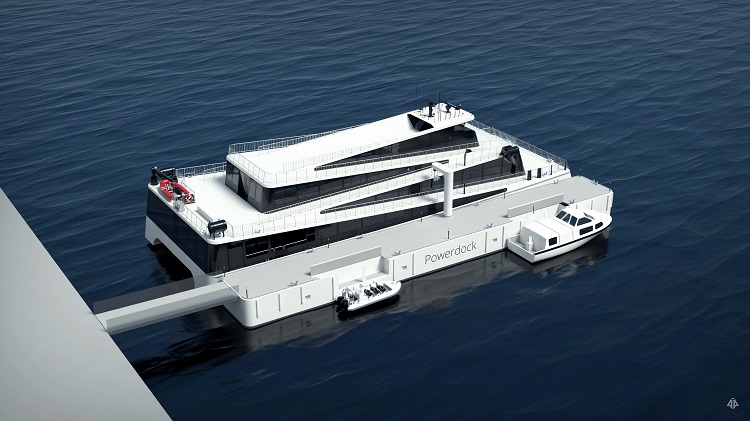 The Fjords is jointly owned by tourist body Flåm AS and Norwegian ferry company Fjord1. Westcon will provide the battery solution for Legacy of The Fjords.
In September Future of The Fjords won the Ship of the Year accolade from Skipsrevyen at SMM, emulating sister vessel Vision of The Fjords, which secured the award when it launched in 2016.
Legacy of The Fjords
Length: 42m
Width: 15m
Materials: Carbon fibre sandwich
Seats: 400
Class: DNV GL light craft
El-motor: 2 x450kW
Propeller: CPP propeller
Battery pack: 1,800kWh