Thailand Ratifies Convention to Tackle Forced Labor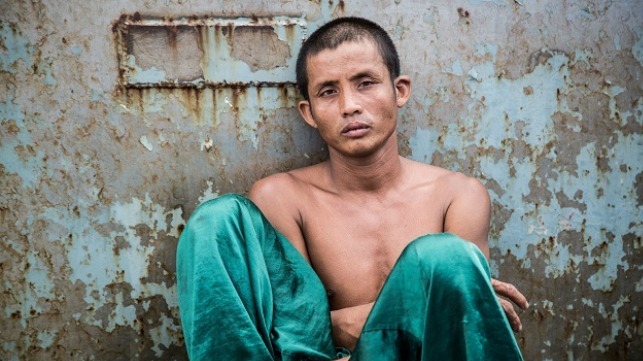 Last week Thailand officially ratified the Protocol of 2014 to the Forced Labour Convention at the International Labour Organization summit in Geneva.
The ratification has been hailed as a crucial step forward, especially for the country's fishing and seafood processing industries, which have in the past been notorious for labor rights violations and forced labor cases.
The Environmental Justice Foundation (EJF), which has worked to expose incidences of forced labor in the Thai fishing industry since 2013, strongly applauds the ratification, and the progress the country has made. However, the organization says that Thailand must also commit to three other conventions concerning working conditions in the fishing industry, the right to organize and collective bargaining, the NGO stresses.
The Royal Thai Government had previously stated publicly that alongside the Forced Labour Convention it would ratify the Work in Fishing Convention this month. This has now been delayed. The government has also pledged to ratify two other conventions on collective bargaining and the right to organize for both national and migrant workers.
By ratifying all three key conventions, and ensuring that they are effectively enforced, Thailand would send a credible and powerful message to the international community that the country is firmly committed to eliminating human trafficking, forced labor and other forms of exploitation from its fishing industry, says Steve Trent, EJF Executive Director.
In extensive recent investigations carried out by EJF, workers reported brutal physical abuse at the hands of their employers, brokers or other crewmembers if they did not work hard enough. They reported being forced to work for periods of 24 hours or more, often in return for little or no money.
"Our investigations have shown workers suffering atrocious working and living conditions or having their court cases thrown out for lack of valid evidence of forced labor," says Trent. "Thailand has now driven a transformation of its fisheries, ushering in extensive, much needed and highly valuable reforms. But if it is to succeed in securing legal, sustainable and ethical fisheries, it must see the entire process through by committing to eradicate labor abuses and illegal practices at every turn.
"As the first country in Asia to ratify this ground-breaking convention, Thailand is setting out its intention to be a leader in the region, it must now consolidate this and bring in the full suite of reforms necessary."