Thai Human Traffickers Jailed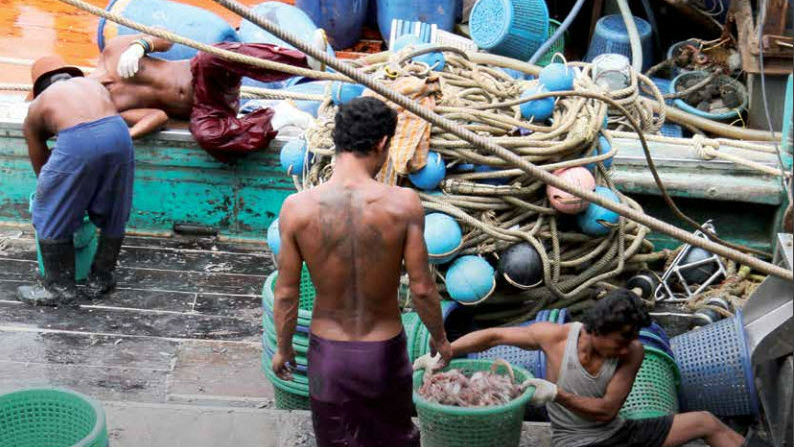 Thailand's Trang Provincial Court has sentenced six defendants to 14 years behind bars for the human trafficking of migrant workers onto fishing vessels.
The six defendants sentenced in Trang included the former chairman of the Trang Fishing Association and owner of Boonlarp Fishing Company, Sompon Jirotemontree, who ran his fishing vessels using forced and slave labor, and Somjit Srisawang, who helped supply Sompon's business with trafficked laborers from Myanmar.
As well as the 14 year sentences, the Boonlarp Fishing Company was also given a 600,000 baht fine, while the victims were awarded 1.9 million baht compensation. Four other defendants were released.
Sompon, Somjit and six others were arrested on November 7, 2015 after the U.K.-based Charity Environmental Justice Foundation (EFJ) shared a detailed dossier of evidence of forced labor and exploitation with Thai authorities, including the testimonies of trafficked workers who had managed to escape their boats.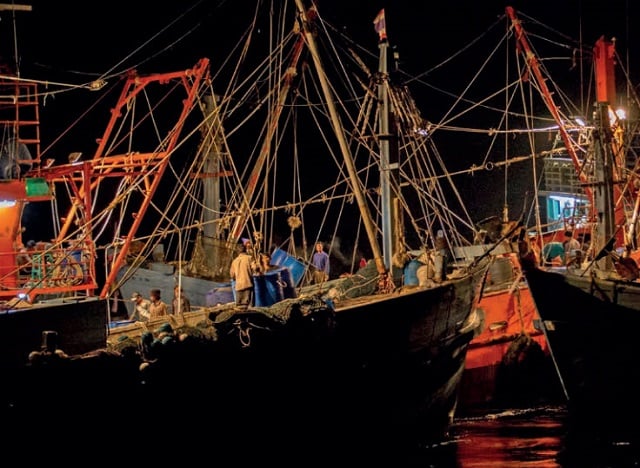 The Trang court's verdict is the culmination of EJF's three-year investigation into the use of slavery in Kantang's seafood industry.
Steve Trent, EJF Executive Director said: "The court's decision is a vital step towards getting justice for the victims of the unspeakable human rights abuses witnessed within Thailand's fishing sector. Coming after a decision by the Ranong Provincial Court in February to acquit two people of their trafficking and abuse charges, this ruling is an important precedent for future human trafficking cases in Thailand and provides hope for many others still awaiting justice.
"The prosecution of those people controlling and benefiting from human trafficking, slavery and exploitation has been, and continues to be, an essential tool in the fight against the abuses taking place at sea. By taking definitive action against these individuals and organizations, Thai authorities will help to deter others from using forced and slave labor, and protect the lives of thousands of vulnerable workers."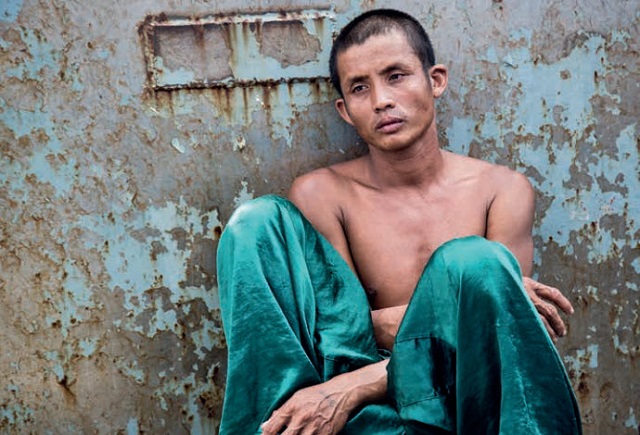 In March 2013, EJF carried out its first investigation into trafficked and forced labour on-board Thai fishing vessels in Kantang, detailed in the report Sold to the Sea. In EJF's 2015 follow-up Thailand Seafood Slaves report identified and named key individuals involved in a sophisticated system for trafficking, exploitation and violent abuse of vulnerable migrant workers. Intelligence is corroborated by in-depth interviews with victims of slavery escaped from key fishing operators.
The report documented the route and processes used to enslave trafficked workers from Myanmar on to fishing boats; provided detailed eye-witness testimony to the violence and murders at sea on fishing vessels and on land; reported corruption and involvement of local police in the on-going human rights abuses and illegal fishing operations; and highlighted the nexus between the illegal pirate fishing operations, exploitation and use of bonded, forced and slave labor.
Thailand's seafood industry is worth over US$5.5 billion, employing more than 800,000 people. Over 90 percent of workers on Thailand's fishing boats are migrants.
Catch per unit effort (CPUE) - the amount of fish caught in one hour of fishing effort - has fallen by 75 percent and 93 percent in the Andaman Sea and Gulf of Thailand respectively since the 1960s. This has pushed vessels further to sea - often fishing illegal in other countries waters – and has fuelled the use of cheap or unpaid labor.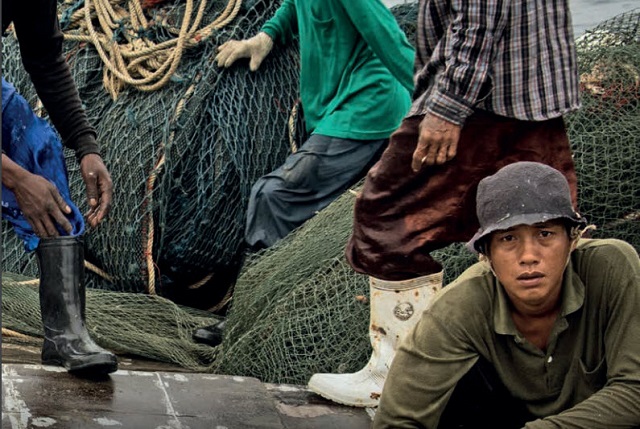 In April, 2015 Thailand was issued a warning or "yellow card" by the European Union for its failure to combat "pirate" fishing which damages marine environments and threatens human rights. It remains on Tier 2 of the U.S. State Department Trafficking in Persons (TIP) report for failing to address human trafficking.
EJF continues to work across Thailand and the wider region to combat the human rights abuses in the fishing industry, as well as the overfishing and pirate fishing practices that drive them.
An interview with Steve Trent by Human Rights at Sea is available here.
More information on the Ranong Provincial Court ruling is available here.