Tanker Strikes Offshore Platform in North Sea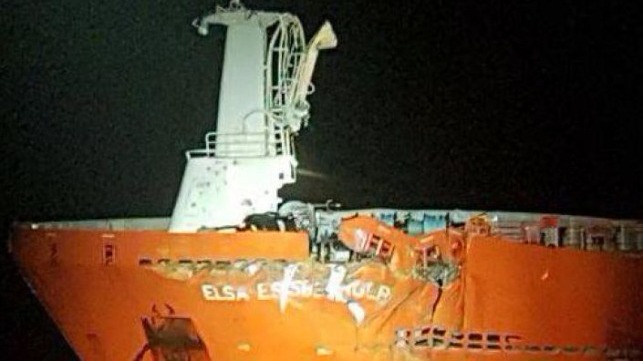 On New Year's Eve, the product tanker Elsa Essberger allided with an offshore production platform about 15 miles southwest of Den Helder, the Netherlands.
The Dutch Coast Guard vessel Guardian arrived on scene shortly after the accident. Her crew found significant damage to the platform and to the Essberger's bow. However, the tanker's cargo is intact and her crewmembers are unharmed, and the Coast Guard assessed that the vessel is not in further danger. No pollution has been reported.
The platform, called Q1 Halfweg, was not manned at the time of the accident. A signboard on the platform still reflects the name of its original owner - Unocal, now part of Chevron - but the field was taken over by Petrogas Exploration and Production Netherlands (PEPN) in 2014. PEPN decided to cease production in the Dutch sector of the North Sea last March due to low oil prices, and Halfweg has been shuttered since.