"Swarm" of Chinese Vessels Spotted Near Strategic Reed Bank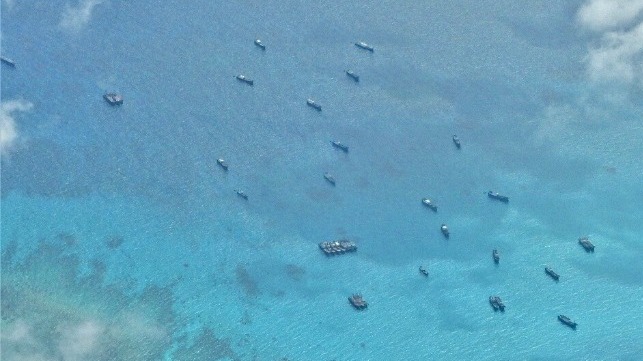 The Philippine military has reported a "swarm" of Chinese vessels at Iroquois Reef and Sabina Shoal, raising new concerns about Chinese intentions in this oil and gas-rich region of the Philippine exclusive economic zone (EEZ).
According to the Armed Forces of the Philippines (AFP) no less than forty-eight Chinese fishing vessels have been spotted at anchor at Iroquois Reef, located south of Reed Bank in the South China Sea. The surveillance information and publicly-released photos come from an aerial patrol conducted on June 30.
Earlier overflights confirmed a trend of increasing numbers of Chinese fishing vessels, all exhibiting the characteristics of the Chinese maritime militia: commercial trawlers loitering in large numbers in a strategic area without making any efforts at fishing.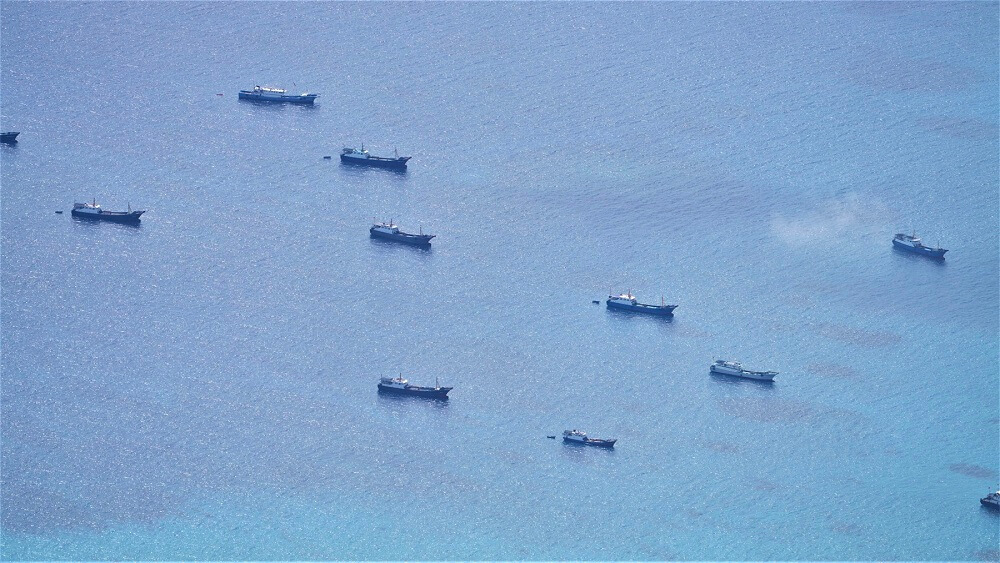 Images courtesy AFP
Lieutenant Karla Andres, co-pilot of the patrol plane on the June 30 flight, reported that "the CFVs were observed to be anchored in groups of five to seven and no fishing activities were noticed. They seem to just loiter in the area."
As recently as February, there were only 12 such vessels at Iroquois Reef, but that number has quadrupled.
In addition, the AFP reports an uptick in Chinese naval activity at Sabina Shoal, a feature to the south. Three China Coast Guard (CCG) ships and two People's Liberation Army Navy (PLAN) warships regularly loiter there, according to the AFP. The Philippines only has two wooden supply boats and two Philippine Coast Guard vessels in the area.
For the AFP, the Chinese presence at these locations is an "alarming concern." Nearby Reed Bank is believed to have high oil and gas potential, but has never been developed, largely because of Chinese interference in the Philippine EEZ. The Philippines suspended offshore exploration operations at Reed Bank in 2011 and again in 2014 after Chinese threats. (China considers the vast majority of the South China Sea to be its own sovereign territory, including Reed Bank and other sites in its neighbors' EEZs.)
"Recto Bank [Reed Bank] is a vital feature within the Philippine's Exclusive Economic Zone (EEZ), and China must cease its swarming of vessels to respect our sovereign rights," said AFP Western Command (WESCOM) spokesperson Commander Ariel Coloma in a statement.
The AFP has forwarded its findings up the chain of command for use in filing a formal diplomatic protest.