Stowaways - The Problem Ports
West of England P&I Club reports that it has 60 cases involving 220 stowaways in the past 12 months, costing over $1.6 million to resolve.
African ports continue to be the major problem areas for stowaways, with Lagos, Nigeria being the most prolific African ports. In recent years the Club has experienced several incidents whereby large numbers of stowaways (10+) have boarded a vessel in Lagos in a single incident. Durban in South Africa and Douala in Cameroon have also been problematic.
Stowaways from European ports have increased noticeably in recent years, with cases involving stowaways boarding RORO ferries (usually hiding in trailers). Where Northern European ports are concerned, these vessels have all been trading from these ports to the United Kingdom.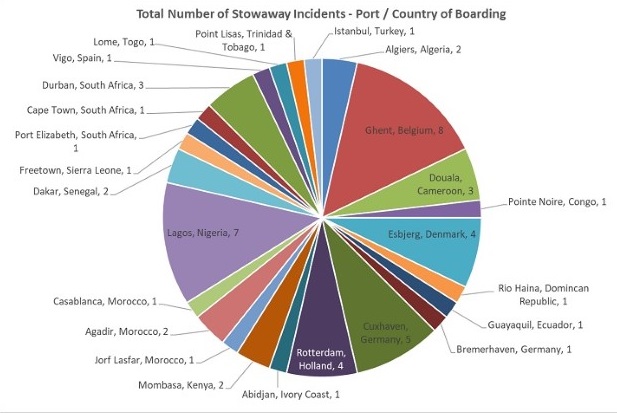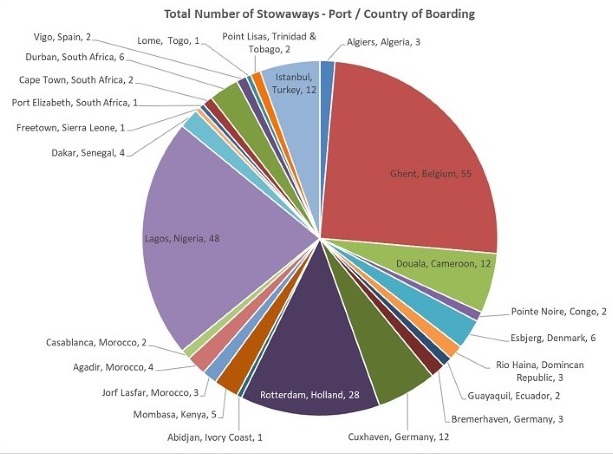 A popular hiding space is the void space surrounding the rudder trunk, and the Club recommends that a substantial metal grating be welded in position, clear of the full movement of the rudder stock, to discourage stowaways.
The Club's Loss Prevention Bulletin on Stowaways is available here.