Step Forward for Texas LNG Plant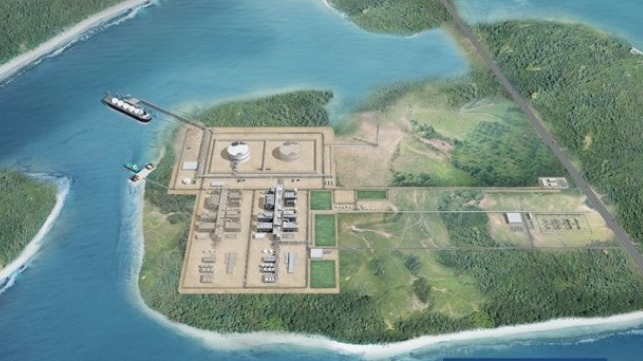 Texas LNG Brownsville has received a United States Coast Guard letter of recommendation to the Federal Energy Regulatory Commission confirming the suitability of the Brownsville Ship Channel for marine traffic as a result of Texas LNG's planned liquefaction terminal on the waterway.
The Texas LNG export facility will be constructed in South Texas on a 625-acre site located on the Port of Brownsville's deepwater ship channel near plentiful natural gas supplies and pipelines. The facility will enable the export of four million tons per annum (MTA) of LNG to established and developing markets.
The facility is being designed to accommodate LNG carriers with nominal LNG capacities up to 180,000 cubic meters and dimensions on the order of 977 feet (298 meters) long and 151 feet (46 meter) wide. The Brownsville Ship Channel has a current depth of 42 feet (12.8 meters), with full U.S. Congressional authorization to deepen its channel to 52 feet (15.8 meters).
The total inbound transit from the Gulf of Mexico sea buoy (pilot boarding area) to the future Texas LNG terminal berth is approximately seven miles (11 kilometers). This is a notable advantage over most other proposed U.S. LNG projects in Texas, as well those in Louisiana, where transit distances can be significantly longer, says the company.
Full approval and final investment decision (FID) for the development are expected in 2019, and first phase production of two million tons per annum of LNG is expected to begin in 2023. Texas LNG has secured long-term offtake term sheets from LNG buyers in China, Southeast Asia and Europe, and is planning to begin pre-FID detailed engineering in 2018.
The project involves LNG liquefaction modules fabricated offsite. Off-the-shelf technology will be used for both the liquefaction process and the gas treatment plant that will be built on site to treat pipeline feed gas by removing any remaining natural gas liquids and other non-methane products before the liquefaction process. This strategy aims to minimize complex onshore construction, facilitate civil construction works using local resources, leverage local labor and suppliers and reduce the overall local environmental impact. Texas LNG is finalizing its liquefaction technology for the project and is working with its engineering partners, Samsung Engineering and Braemar Engineering to design the facility.