Stellar Daisy Found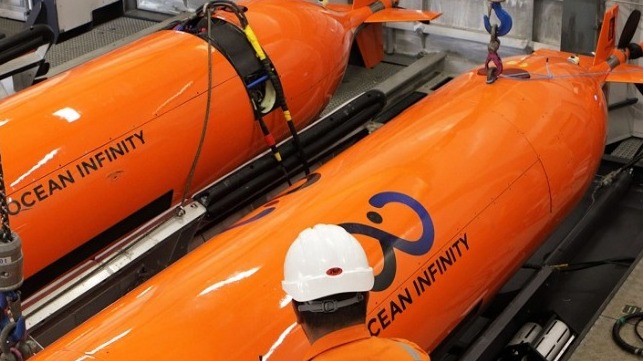 Exploration company Ocean Infinity has located the wreck of the lost South Korean tanker, Stellar Daisy, at a depth of 3,461 meters in the South Atlantic Ocean, approximately 1,800 nautical miles due west of Cape Town. The vessel's voyage data recorder has also been retrieved.
Stellar Daisy sank on March 31, 2017, transporting iron ore from Brazil to China. 22 of her 24 crew were lost.
Working from Seabed Constructor, the search operation involved the deployment of four Autonomous Underwater Vehicles (AUVs), which, over 72 search hours, explored approximately 1,300 square kilometers of seabed. The vessel departed Cape Town for the mission on February 8.
Representatives of both The Government of South Korea, who awarded Ocean Infinity the contract to conduct the search, and the families of Stellar Daisy's crew, were present throughout the operation.
The Stellar Daisy crew's final message reported that she was taking on water and listing, and the two survivors of the casualty reported that her hull cracked before she went down. The families of the missing seafarers petitioned the South Korean government to undertake the search for the vessel, and their campaign gathered over 100,000 signatures. Korea's Ministry of Foreign Affairs subsequently contracted Ocean Infinity and said that the search should be completed by March.
The 1993-built Stellar Daisy started life as the single-hulled crude tanker Sunrise III. In the late 2000s, single-hulled tankers were being phased out in favor of double-hull designs, and a Korean bulker firm bought the Sunrise and several other VLCCs for conversion to dry bulk ore carriers. About two dozen vessels with similar conversions are still in operation today.