Sri Lankan Navy Salvages World War II Wreck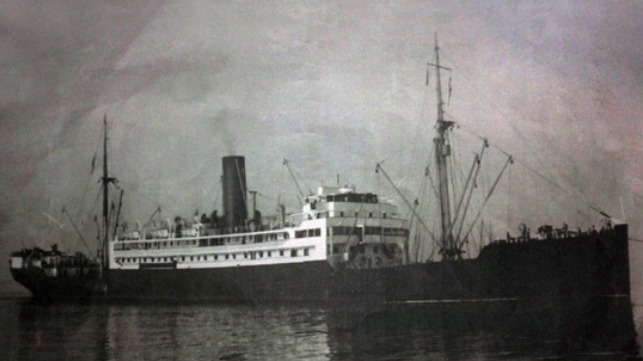 The wreck of the SS Sagaing, one of Sri Lanka's famous naval ships, has been refloated after 75 years. The vessel sank in Trincomalee Harbor during World War II, and the successful salvage has been hailed as a landmark turning point for diving and salvage in the nation.
The 138-meter long passenger and cargo ship was launched on December 24, 1924. She was hit by bombers from a Japanese aircraft carrier whilst at anchorage on April 9, 1942 and subsequently abandoned due to escalating fire on board. On August 24, 1943, the damaged ship was sunk to be used as a pier for naval ships.
The Sri Lanka Navy refloated the wreck, which was fully submerged in 35 feet of water, to make room for expanding berthing facilities in the harbor. The salvage plan involved patching up damage and strengthening the deteriorated ship's hull before dewatering. Over a period of five months, the wreck was brought to the surface.
The task of salvaging and removing the wreck was assigned to Eastern Naval Command and it was undertaken by the Eastern Command Diving Unit headed by the Command Diving Officer Captain Krishantha Athukorala. The operation was assisted by LCdr Sathishka Pathirana and LCdr Shiran Buddhika along with 98 diving sailors permanently deployed on the project. Director General of Operations Rear Admiral Piyal De Silva provided advice as did the Commander of the Navy, Vice Admiral Sirimevan Ranasinghe. The Tokyo Cement Company provided a crane barge and operator.