Spanish Longshore Unions Postpone Strike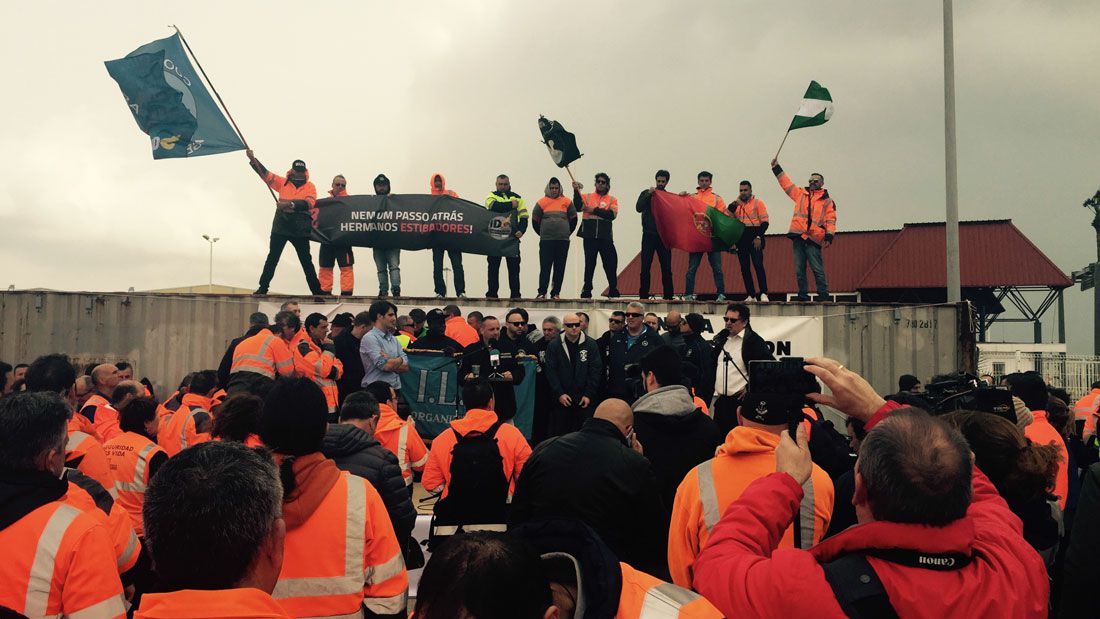 Stevedores' unions in Spain have agreed to cancel the first five days of a planned walkout over a government reform package that deregulates the nation's ports sector. The strike was scheduled to begin today, but the unions have reached a framework agreement with port employers association Anesco (Asociación Nacional de Empresas Estibadoras y Consignatarias de Buques), and they are hopeful that further talks will resolve the impasse without the need for full-day strikes.
As part of the negotiations, the unions have agreed to accept wage cuts of up to 10 percent for almost all workers. "We will accept a national collective agreement – provided it guarantees 100 percent of employment - and we will assume the reduction of wages," said Antolín Goya, a spokesman for CETM, the nation's largest longshore union. In return, Anesco agreed to continue representing the Spanish port sector in collective bargaining, a matter of some contention among its members. If it had decided to stop, the unions would have had to negotiate on a port-by-port, employer-by-employer basis. Collective bargaining negotiations will resume on June 1, and Anesco predicted a "complex process" to forge an agreement that satisfies its membership.
Spanish Minister of Public Works Íñigo de la Serna thanked the unions and employers for working to avoid a walkout. "I think it is very positive that [the parties] have sat down to talk. I appreciate your willingness to reach an agreement that is already outlined," de la Serna said. He added that his ministry would work to implement the new port reforms law as quickly as possible. "We have been asked to try to deal with the royal decree by way of urgency and we will do so. We will try to fulfill that request," he said.
Union slowdowns at Spain's ports have already cost carriers like Maersk Lines millions of dollars, and have also hit big importers like Ford Motors, which operates assembly factories in Spain. According to trade data firm Panjiva, Ford imported about 10,000 TEU worth of auto parts to Spain last year, the majority on services operated by the 2M Alliance.