South Korean Government to Fund Shipbuilding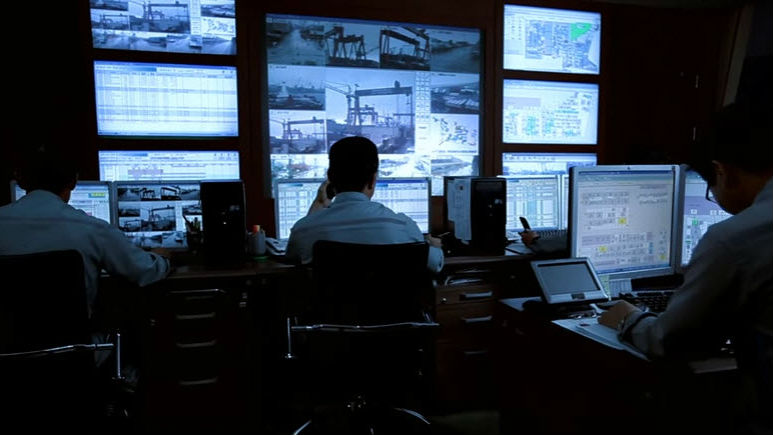 South Korea's finance minister said on Monday the government planned to support orders of 250 or more vessels by 2020 to help local shipbuilders.
South Korea said on Monday it plans to establish a state-backed ship financing company with an initial capital of 1 trillion won ($871.73 million) to help improve the financial health of Korean shipping companies.
The government would provide financing of 6.5 trillion won ($5.67 billion) in total so that local shipping firms could acquire new vessels, said a government statement.
The measures were announced to support struggling local shipbuilding and shipping industries following the collapse of Hanjin Shipping Co Ltd, which applied for court receivership in August.
Daewoo Shipbuilding & Marine Engineering (DSME), one of the world's three largest shipyards, all in South Korea, is currently suffering from a big drop in orders.
The trade ministry said DSME's main creditor, state-backed Korea Development Bank (KDB), would take into consideration any future improvement in DSME's operations and market conditions before potentially pursuing a sale or some other form of merger or acquisition of Daewoo.
As of now, there is no plan to sell DSME, a high-ranking financial regulator clarified in a press briefing on Monday.
New vessel orders won by South Korean shipbuilders between January-September fell by 87 percent compared to the same period in the previous year, steeper than a 72 percent drop in global orders, the trade ministry said.
The steeper drop in orders was partly due to less domestic orders compared with competitors in Japan and China, a high-ranking trade ministry official told reporters.
Following the recent ruling by the IMO on tighter sulphur regulations, the ministry said in the statement that it plans to increase the number of LNG bunkering terminals to more than three by 2020, as the demand of LNG as a marine fuel is expected to rise.
The IMO set the new requirements last week, which will see sulphur emissions fall from the current maximum of 3.5 percent of fuel content to 0.5 percent and they would come into effect from 2020.
The statement added, Seoul seeks to place an order for LNG bunkering vessels in 2017, led by the Korea LNG Bunkering Industry.
Earlier this month, the International Monetary Fund completed a study of the troubled South Korean shipbuilding industry, estimating that the cost of restructuring the sector's massive debts will approach $30 billion.
The employment impact would affect up to one percent of the overall workforce, including 10,000 positions in shipbuilding, and creditor's losses would come to between 5.5 and 7.5 percent of GDP.
Earlier this month, DSME announced a plan to cut nearly 20 percent of its workforce – over 2,000 positions – by the end of the year.
A recent report by global consulting firm McKinsey & Co. suggested that DSME might not be able to survive past the end of the decade, pulled down by a negative operating margin and a projected liquidity shortfall approaching $3 billion.
Samsung Heavy Industries recently warned of additional layoffs ahead if it cannot hit its annual order target of $5 billion. It already plans to reduce its 14,000-strong workforce by 40 percent.
Hyundai Heavy Industries has plans to cut 4,000 positions from its headcount of 26,000.