South Korea to Underwrite Hundreds of Ship Orders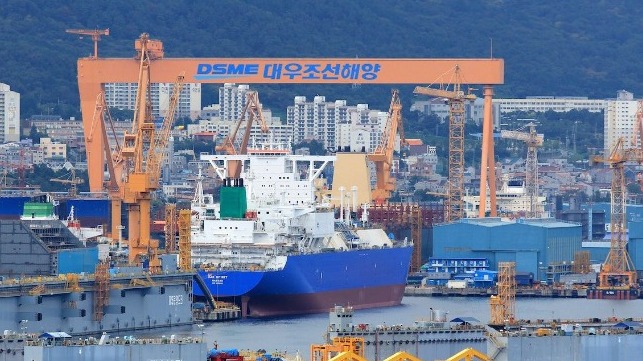 On Thursday, South Korea's Ministry of Oceans and Fisheries said that it is looking to underwrite 200 ship orders to help the nation's maritime industry recover from a multi-year slump.
"Following the bankruptcy of Hanjin Shipping, sales of South Korea's shipping industry were cut by over [$9 billion], and the tonnage of the deep sea containers has been cut in half," minister Kim Young-choon said at a government meeting "We have prepared a set of comprehensive measures to support the shipping and shipbuilding industries grappling with a protracted slump, intense competition and environmental regulations."
The new orders will include 60 boxships, enough tonnage to boost South Korean ocean carrier HMM over the one million TEU mark. In July, the state-sponsored Korea Ocean Business Corporation will begin issuing guarantees and making investments to support the shipbuilding effort. While popular at home, Korea's support for its domestic shipbuilding industry has caused consternation for Japanese shipyards, which say that the intervention is anticompetitive and may be a violation of WTO rules on free trade.
DSME to be resold
"Big Three" shipbuilder Daewoo Shipbuilding and Marine Engineering was the worst-hit of South Korea's shipyards during the downturn, and after a series of multi-billion-dollar debt for equity swaps, the South Korean government became DSME's majority owner. The ministry said Thursday that in the mid- to long term future, it will examine the possibility of selling the yard, contingent upon market conditions and restructuring efforts.
Those conditions appear to be on the mend. In the first quarter of the year, South Korean yards secured more orders than any of their foreign competitors. Data from Clarksons showed that South Korean sales came to 52 vessels and 2.6 million CGT, about 40 percent of the global total. China came in second, trailing by about 700,000 CGT.