South Korea to Respond to Illegal Fishing with Force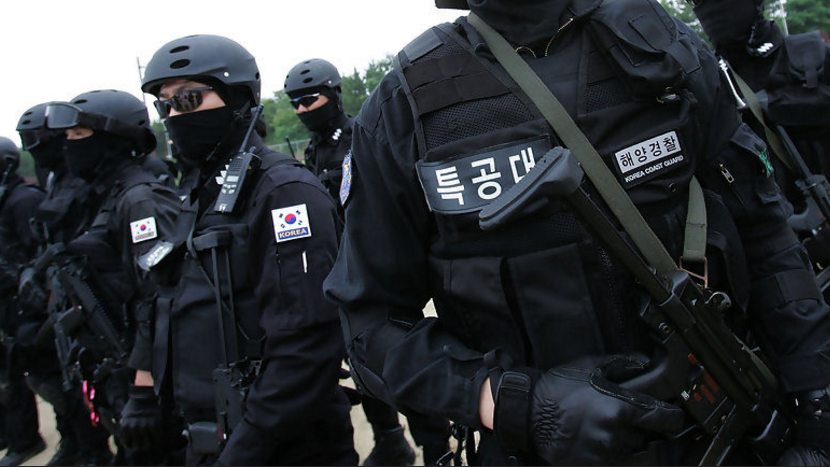 South Korea responded to last week's ramming attack on a coast guard patrol boat with the announcement that it would authorize greater use of force during boardings of Chinese fishing boats.
"We will actively respond to Chinese fishing boats that obstruct justice by using all possible means if needed such as directly hitting and gaining control of those Chinese fishing boats as well as firing common weapons," Lee Choon-jae, deputy chief of South Korea's coast guard, told a news conference.
Speaking to the South China Morning Post, Lee provided additional specifics on the new rules of engagement. "We plan to use any firearm, whether crew service weapon or individual weapon, to enforce our laws on those who violently protest," he said.
Chinese fishing vessels rammed and sank a Korea Coast Guard speedboat last week during an interdiction, forcing one law enforcement officer into the water. No injuries were reported, but South Korea made a formal protest to Beijing, calling for the arrest of the suspected perpetrators.
Through diplomatic channels, South Korea's foreign ministry told Chinese counterparts that the incident was "a challenge to public power", said spokesman Cho June-hyuck.
Rather than pursuing suspects, Chinese officials fired back on Wednesday. China's Foreign Ministry asserted that under a bilateral treaty on fishing, South Korean law enforcement had no right to operate in the area of the clash.
"China again demands South Korea strengthen their controls on law enforcement personnel," said spokesman Geng Shuang.
Last month, three Chinese fishermen were killed in a fire after a South Korean coast guard boarding party threw flash grenades into their vessel – the latest in a string of fatalities on both sides.
In addition to law enforcement efforts, the Korean government has begun installing anti-trawl devices on the seafloor near the border, intending to foul the intruding vessels' nets.
South Korea's Ministry of Defense asserts that Chinese fishing vessel arrests have increased sharply this year, at 520 between January and May alone – five times as much as the total for all of 2015. In general, South Korea asserts that there are no consequences for Chinese fishermen who operate illegally and return to China; China asserts that South Korean enforcement endangers the lives of its nationals.
The American-led United Nations Command in South Korea contributed to an operation to push Chinese fishing boats out of the Han River estuary earlier this year. The estuary is a designated "neutral zone," an extension of the line of demarcation created at the end of the Korean War.