SM Group Launches World's Newest Container Line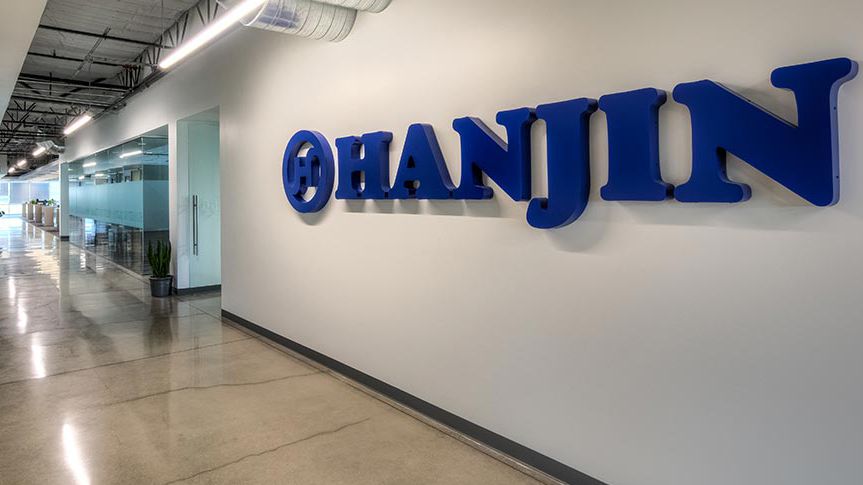 Korean construction firm SM Group has officially launched the world's newest container carrier, SM Line, based on the carrier business of Hanjin Shipping.
In a ceremony January 6 at a former Hanjin Shipping office in Seoul, 200 employees – many of them Hanjin alumni – joined SM Line president Kim Chil-bong to celebrate the launch of the new liner service. SM, or Samra Midas Group, has acquired the business operations of Hanjin's Pacific and Asian routes, and it is in the process of buying ships of 4,000-6,500 TEU to operate it, according to Business Korea. The first sailing is expected in March.
SM Line may also join with Hyundai Merchant Marine and with feeder lines Sinokor Merchant Marine and Heung-a Shipping to create a small-scale vessel-sharing alliance.
If successful, SM Line plans to grow its fleet to as much as 110,000 TEU, in part by ordering deeply discounted newbuilds. A fleet of this size would put it in the ranks of the world's top 20 largest container carriers. However, with 1.4 million TEU of capacity idled around the world – seven percent of the global total – the market case for additional tonnage may prove challenging.
SM Group had originally intended to acquire Hanjin's liner operations using subsidiary Korea Line, a bulker operator. However, Korea Line's board and stakeholders voted down the purchase early this month, citing concerns that Korea Line lacks experience in the container business and that the industry as a whole faces difficult conditions. SM Group proceeded to create a new entity in order to purchase the Hanjin assets directly.
SM Group has a successful history of growth through acquisition, both in its core construction business and in the maritime industry. It bought Korea Line in 2013 in a bankruptcy proceeding, then used the newly purchased subsidiary to buy a majority stake in another bankrupt vessel operator, Samsun Logix. Last year, SM submitted the sole bid for SPP Shipbuilding, a medium-size Korean yard that is expected to cease operations once it runs through its remaining backlog. SM backed away from the arrangement after it could not agree with the yard's creditors over a price.