Seven-Year-Old Container Ship Sent to Scrap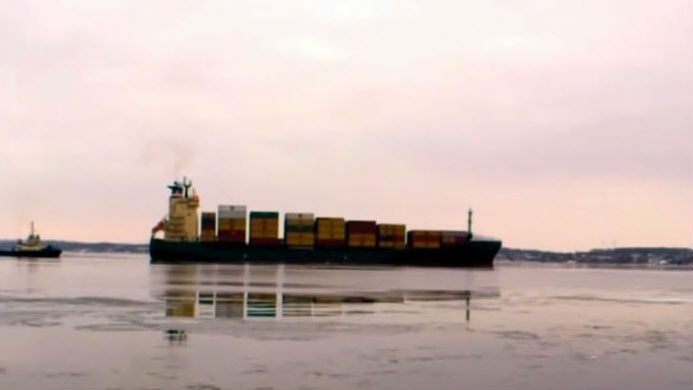 Rickmers Marine Trust is scrapping the youngest ever container ship sent for demolition. The India Rickmers is a seven year old Panamax, 4,250 TEU ship built in China in 2009.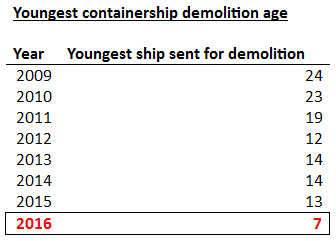 VesselsValue values the vessel at $5.87 million, just above scrap. In 2016, the vessel fell 62 percent in value. This year the average change in value in the container ship sector is -26 percent.
The main reason for this is that these vessels are becoming defunct now that the Panama Canal has been widened. Panamax container ships built in 2009 have dropped in value by two thirds over the last couple of years.
Rickmers Marine Trust's live fleet of 16 Panamax vessels has an average age of eight years and is valued at $88.69 million by VesselsValue. Its demolition value is $87.68 million.

Five vessels are on long-term charter to Mitsui OSK, six are trading on the spot market and five are stacked off Batu Pahat, Malaysia (Erwin Rickmers, Sabine Rickmers, Maja Rickmers, Kaethe C Rickmers, Laranna Rickmers).