Second Cruise Terminal Underway at Port of Qu?bec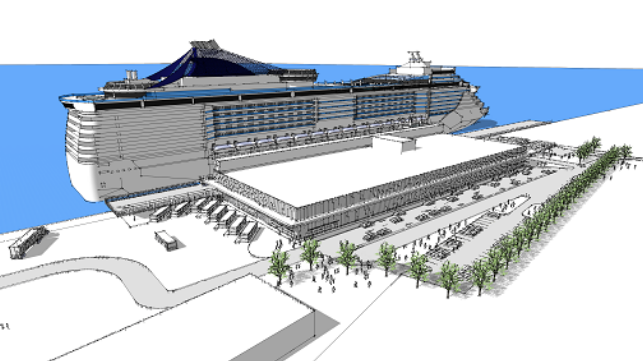 Québec City has commenced a project for the construction of a second cruise terminal at the Port at Berth 30. The terminal, to be completed by 2020, will allow the Port to accommodate ships with more than 4,000 passengers.
The Port will invest $10 million, the Government of Québec will contribute $15 million and the city will invest $5 million.
Following a record-breaking cruise season in 2017, the 2018 cruise season has seen continued record deployment, with eight ships making inaugural calls to Québec and Disney Cruises and Windstar Cruises sailing to the city for the first time. In 2017, the Port of hosted 34 cruise ships from 25 different cruise lines for 132 ship visits. Tourisme Québec estimates the economic gains associated with the cruise ship industry in Quebec to be $85.9 million.
Located at the confluence of the St. Charles and St. Lawrence Rivers, Québec is known as the most European city in North America, a designated UNESCO Heritage site and a highlight of Canada/New England cruises. Multiple lines offer embarkation and debarkation from Québec City as well as overnights.
Québec will be the only turnaround port along the St. Lawrence that can accommodate ships of more than 4,000 passengers, making the new terminal a strategic investment for the future, said Mario Girard, President and CEO of the Québec Port Authority.