Scorpio Announces Merger With Navig8 Product Tankers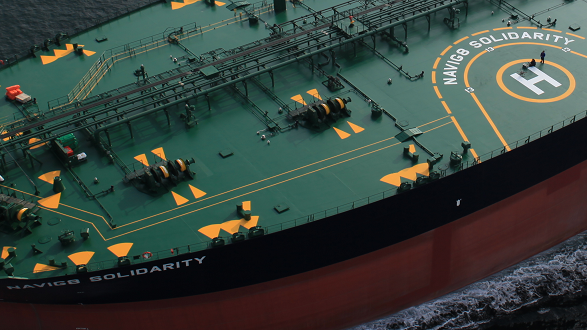 On Thursday, Scorpio Tankers announced that it has acquired 27 recently built LR tankers by merging with Navig8 Product Tankers. The deal makes Scorpio the largest product tanker firm on a U.S. securites exchange, and Scorpio expects that the increased scale of its operations will reduce costs and increase vessel utilization.
According to VesselsValue, 10 of the LR1 and LR2s are owned and 17 are chartered-in. Navig8 has already sold four of the owned vessels to Scorpio as an initial element of the agreement, and they will be delivered before the closing of the merger. Once the full merger is complete, Scorpio will have a fleet of 105 owned or leased tankers, with an average age of about two years. VesselsValue.com estimates that it will be the third-most valuable tanker fleet in the world, worth a total of about $3 billion (below).

Under the terms of the agreement, Navig8 shareholders will get about 1.2 shares of Scorpio for each of their existing shares, and Scorpio will assume about $940 million of Navig8's existing debt. A Navig8 shareholders' majority has already agreed to vote in favor of the merger and Scorpio expects it to be approved swiftly.
Scorpio will also make a public offering of $200 million in new common shares on the NYSE, equivalent to about 50 million shares at recent trading values. The firm says that the proceeds will provide cash to strengthen its balance sheet, improve liquidity and pay for the first LR1 vessels.
In addition, the equity offering could fuel further growth through acquisition. In a statement announcing the merger, Scorpio suggested that the combined firm's size will make it "well-positioned to capitalize on further consolidation opportunites."