Russia Moves Rigs into Ukraine Offshore Zone
Ukrainian border aircraft have confirmed the deployment of drilling rigs and support vessels sailing under the Russian flag in the Ukraine's Marine Economic Zone in the Black Sea.
Local media report the State Border Guard Service of Ukraine as announcing: "While air-monitoring the water surface, Ukrainian border guard officers spotted jack-up rigs, stationary platforms and support vessels under Russia's national flag in the Odesa and Holitsyno gas fields (located in Ukraine's exclusive maritime economic zone).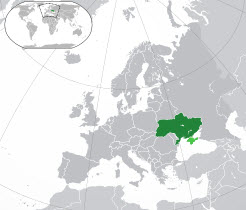 "The presence of support ships under Russia's flag within oil or gas fields may prove that Russia continues to illegally explore natural resources as well as operate facilities and buildings for commercial purposes without the permission of Ukraine's competent authorities," the State Border Guard stated on July 25.
Earlier this month the State Border Service reported that the jack-up rig Sivash was towed from the port of Chornomorske in the Crimea to the Holitsyno gas field. While observing the gas field, Ukrainian border guards reportedly spotted armed people.
Russia Expanding LNG Potential
Meanwhile Douglas-Westwood reports that – in terms of the LNG market – Russia is lagging behind other global gas producers, such as Australia or Qatar who have heavily invested in infrastructure over the past decade.
Given Russia's extensive gas reserves, the country has the potential to be a leading LNG exporter, says Douglas-Westwood researcher Iva Brkic. "Recent landmark changes to the country's operating environment may finally allow for this potential to be realized – with amendments to gas export law expected to challenge Gazprom's gas monopoly. Russia's oil and gas production giant Rosneft, as well as country's largest independent gas producer, Novatek, have gained licenses to export LNG independently from Gazprom and are pushing projects forward."
DW expects both LNG and pipeline exports from Russia to Asia to increase significantly in the mid to long term as the country reduces its reliance on pipeline gas exports to Europe.
Russia is positioning itself to be a serious competitor to leading LNG producers, says Brkic.