Russia and China Boost Cooperation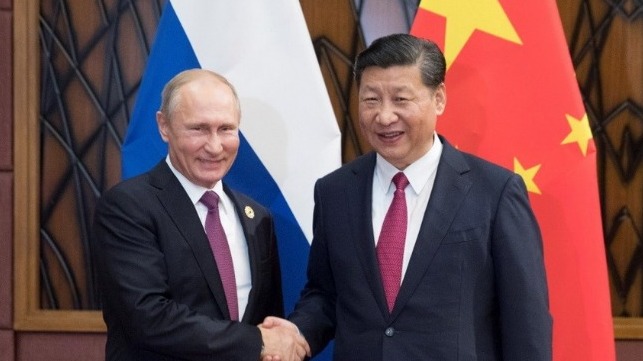 Russia and China have recently conducted combined naval exercises in the South China Sea, the Baltic Sea and the Sea of Japan, and on Tuesday China said it will continue to strengthen military to military relations with Russia to address new security challenges in the world.
Air Force General Xu Qiliang, vice chairman of the Central Military Commission, made the remark while meeting with Russia's defense minister Sergey Shoygu in Beijing. He said the Sino-Russian relationship has reached new heights.
At the moment, new security challenges and issues are emerging due to growing uncertainties around the world, Xu said. Therefore, China is willing to deepen mutual support with Russia. In turn, Shoygu said Russia prioritizes strengthening its comprehensive strategic partnership with China.
A week prior, Novikov Dmitrii, Director of the China Division in the Social Conservative Policy Centre of the United Russia Party, and Executive Deputy Director Chen Bangzhong met with managers from China's Silk Road Chamber of International Commerce to discuss construction of a Russia-China cultural and commercial center, an international logistics center, the building of highways, high-speed rail, light rail and power plants, and projects in energy, minerals and agriculture.
"Altogether, cooperation between Moscow and Beijing is more significant than at any time since the Mao-Khrushchev split more than half a century ago," says Hal Brands, Henry A. Kissinger Distinguished Professor at Johns Hopkins University.
Brands told Bloomberg that a full-blown military alliance remains a long way off but there is an ominous feature of world politics today: the growing alignments between America's various geopolitical rivals.
Earlier this month, the U.S. Vice Chief of Naval Operations, Vice Adm. Bill Moran, told an audience at the annual Navy League Sea Air Space Symposium that there needs to be an intense and concentrated effort to speed up weapons and technology acquisition for the specific purpose of countering massive military gains by both Russia and China.
"We need to scale up in a wildly unpredictable environment, as we see the reemergence of true existential threats. We face a new era of great power competition," he said.