Royal Navy Considers Buying New Amphibs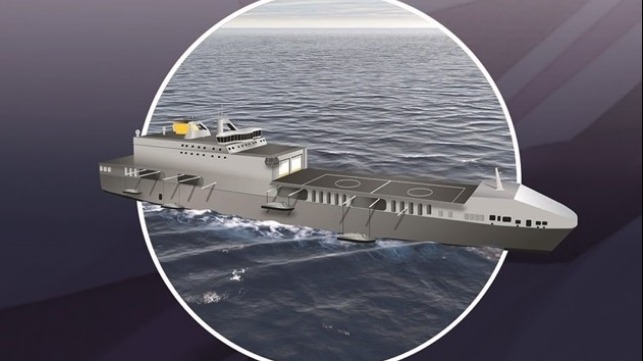 In an apparent reversal, the Royal Navy is planning to buy a new class of "littoral strike ships" with all the capabilities and features of traditional small-deck amphibs: a helicopter deck, boat launch equipment for shore attacks, "huge numbers of troops" and the ability to deploy "permanently" overseas.
As recently as 2017, the service was reportedly contemplating the elimination of its last two amphibious assault ships in favor of providing crewmembers and funds for its two new carriers, which lack the ability to launch landing craft. Then-Defense Secretary Michael Fallon denied the reports, but also insisted that the new Queen Elizabeth-class carriers had "better littoral capability" than Britain's existing amphibs.
The MoD is now contemplating an investment in a new class of dedicated amphibious assault vessels. According to the UK Ministry of Defense (MoD), the service is now in the concept and assessment stages for future "littoral strike ships" that will support a re-envisioned Royal Marines, rebranded as a "future commando force." The new ships would deploy overseas as part of a "littoral strike group" - roughly comparable to a U.S. Navy Amphibious Ready Group (ARG), with an amphib serving as flagship.
Recent reports indicate that the Royal Marines could lose up to 1,000 front-line servicemembers in an upcoming rdound of budget cuts, though the MoD insists that no final decisions have yet been made. The ministry suggests that the new amphibs would support a new Royal Marines, "remade as the future commando force and enhanced with their own cutting-edge technology – and the ability to be more lethal, agile and far-reaching than ever before."
The illustration of the proposed design for the "littoral strike ship" bears similarity to U.S. Military Sealift Command's floating barracks Cragside, a 30,000 ton converted freight ferry (below). This civilian-operated "Maritime Support Vessel" has an undisclosed purpose, but she is fitted with weapons lockers, room for 200 troops, a gym, fittings for deploying small watercraft, a flight deck capable of handling the V-22 Osprey tiltroter aircraft, and two helicopter hangars.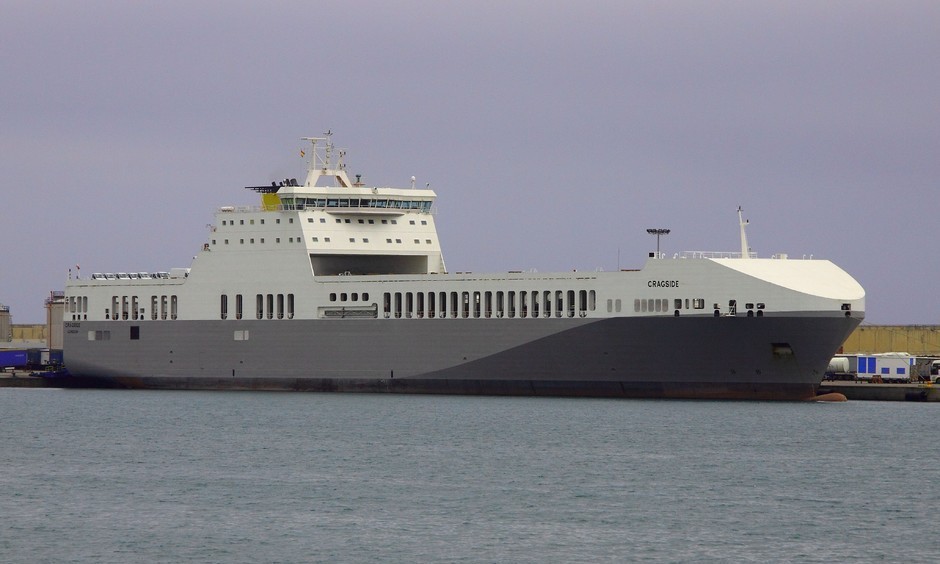 Cragside, pre-conversion (file image)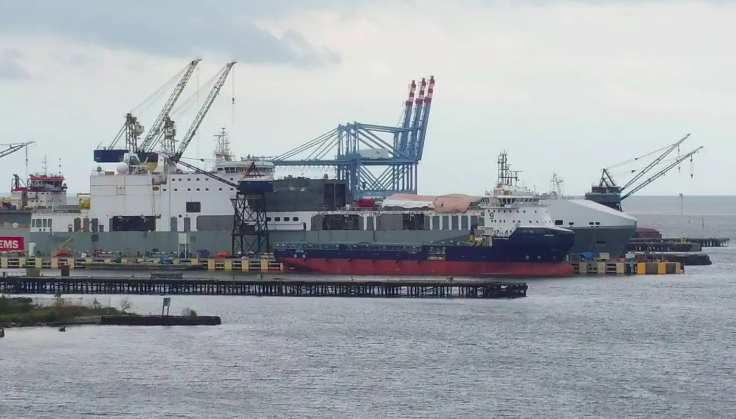 Cragside undergoing conversion in Mobile, Alabama (Jabarnes / wikimedia)