Royal Navy Chases Research Vessel Away From Gibraltar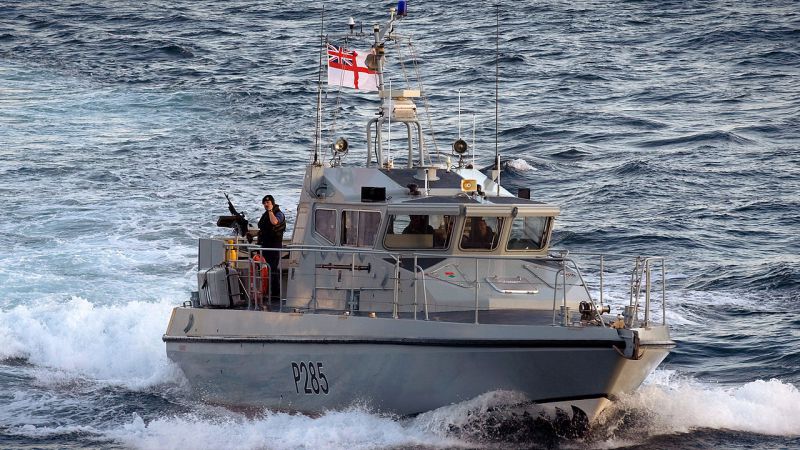 On Sunday, a Royal Navy patrol boat chased a research vessel out of waters off Gibraltar by firing a volley of flares.
The Spanish research vessel Angeles Alvarino entered the area several times over the weekend, and the Royal Navy ordered her to leave each time. On Sunday, she did not respond and did not depart when asked, and the patrol vessel HMS Sabre approached and fired warning flares to chase her off.
The Royal Navy said that the Alvarino was attempting to deploy sonar buoys, potentially in an attempt to support Spanish territorial claims: both Spain and the U.K. claim waters off of Gibraltar as territorial seas. Spain has pushed for a measure of control over Gibraltar as a whole for decades, but Britain says that the enclave's citizens overwhelmingly support its current status.
"The Royal Navy challenges all unlawful maritime incursions into British Gibraltar territorial waters. We back this up by making formal diplomatic protests to the Spanish government," said the UK Ministry of Defense.
Gibraltar chief minister Fabian Picardo supported the Royal Navy's actions. "I congratulate the Royal Navy for the work they have undertaken so far in very challenging circumstances in light of the reckless disregard for safety displayed by the official Spanish vessels involved," he said. "Diplomatic and political action must now support the excellent work undertaken by the navy personnel with limited resources."
This is far from the first time that British and Spanish government vessels have clashed off of Gibraltar. In May, the HMS Sabre chased off a patrol boat of the Guardia Civil when it allegedly tried to interfere with the transit of an American submarine.