Rowdy Company Party Results in Refunds for Cruise Passengers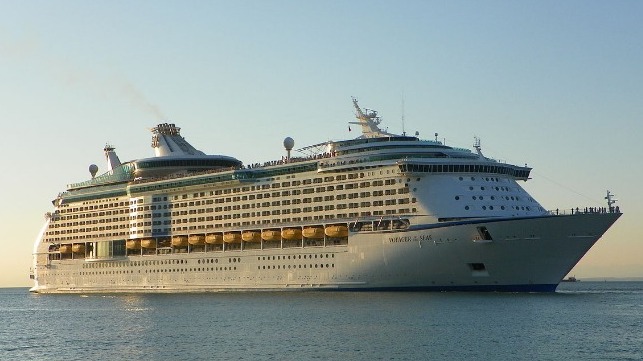 Royal Caribbean International has refunded fares for passengers of the Voyager of the Seas after their three-night cruise was disrupted by rowdy guests from a corporate group.
In addition to independent cruisers, some 1,300 employees of the Indian manufacturer Kamla Pasand were on board the 3,000-passenger Voyager for a company-booked event during a recent sailing. Kamla Pasand is a leading maker of gutkha, a mixture of tobacco, slaked lime and crushed betel nut that is popular in South Asia.
Passengers told Australian media that this group effectively took over areas of the ship for a rowdy party, complete with burlesque dancers. "It was almost like a huge [bachelor] party, a bucks night for 1,200 people," one female passenger told Australian Nine Network. "Their doors would be open and you would walk past and be like . . . what am I going to be looking at when I walk past this door?"
Other guests said that they should have been notified in advance that a corporate group had booked the ship for a party. "It was crazy . . . little Playboy bunny outfits, you know this is a family boat," passenger Christine Weyling said.
Royal Caribbean has refunded the fares of guests who were affected by the disturbance, according to reports. "During Voyager of the Seas' three-night sailing from Singapore on September 6, a group onboard caused complaints from some of our guests who raised their concerns with us after they returned to Australia. We were able to quickly provide them with a satisfactory solution," the line said in a statement.