Rotterdam Gets Record Solar Power System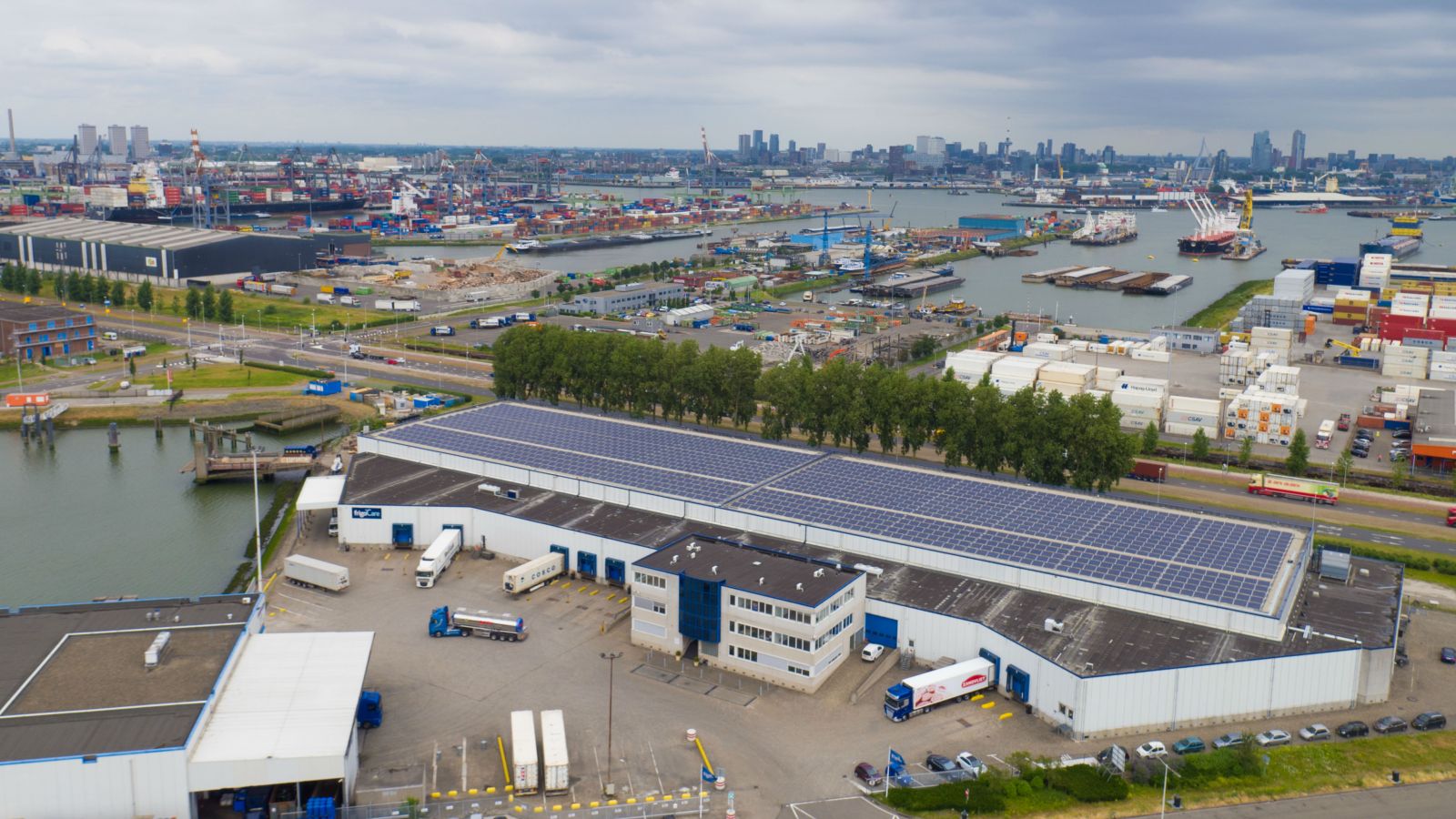 Global logistics company Samskip's subsidiary frigoCare has installed the largest solar panel system to date in the port of Rotterdam.

The initiative has been undertaken in partnership with Dutch renewable energy company Zon Exploitatie Nederland (ZEN), working in close cooperation with the Port of Rotterdam Authority.

The system has been installed on the roof of frigoCare's 14,000 pallet-capacity cold-store, mainly used to store frozen fish. In total, some 3,100 solar panels have been fitted, covering an area of 7,500m2 and capable of generating 750,000kWh of electricity a year. This would be enough to meet the average annual energy needs of 250 family homes, significantly reducing the carbon footprint in Europe's largest port.

On its own, the installation therefore increases the amount of energy being generated by solar power in Rotterdam - currently three GWh, according to municipality figures - by 25 percent. The 2018 goal for Rotterdam is 20 GWh and 1,000 GWh by 2030.

The new solar panel installation is owned by ZEN, while the roof's surface is provided by frigoCare. In turn, frigoCare benefits from access to a cheaper and greener energy supply. The cold-store uses around 2.7 GWh of energy a year. Under the agreement between frigoCare and ZEN, the solar panels will meet around 30 percent of this requirement. Any excess power will go back into the local electricity grid.

frigoCare Managing Director, Jan Bouman, says: "The partnership with ZEN has enabled us to reduce our annual carbon emissions by around 325 tonnes a year. It is an example which we hope others in the logistics and transport industry will follow."

The solar panel installation, which cost around one million euros, was completed towards the end of July this year. It is expected that this investment will be recovered within a 10-year pay-back period.