Report: Suspected Russian Spy Vessels Operate Out of Faroe Islands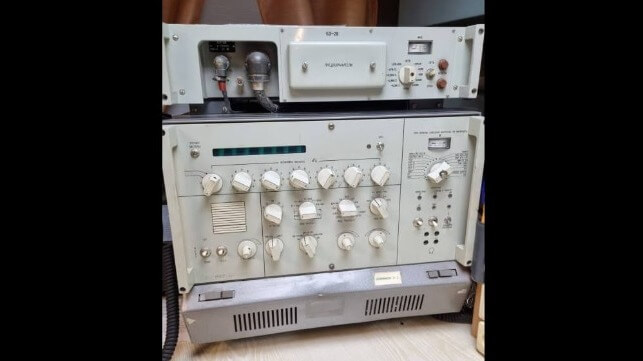 Recent revelations about covert Russian maritime surveillance are hitting home in the Faroe Islands, where Russian trawlers continue to call despite sanctions over the ongoing war in Ukraine.
The Faroe Islands are technically part of Denmark, but they are not part of the EU and have wide latitude to set their own trade policies. The local government maintains relatively close ties with Russia because of mutual fishing interests, and this diplomatic arrangement includes continued port access rights for Russian fishing vessels. (In the EU, port access is sharply curtailed for Russian-flagged vessels because of sanctions.)
Two of these Russian fishing vessels have recently been outed as likely Russian spy ships, thanks to the efforts of a pan-Scandinavian reporting partnership. Danish public radio network DR has been working with its counterparts in Norway (NRK), Sweden (SVT) and Finland (Yle) to examine covert Russian maritime surveillance operations involving civilian vessels, including research ships and fishing vessels. Its reporting uncovered the recent discovery of suspected military radios in hidden, manned compartments aboard two Russian trawlers, the Lira and the Ester. Both ships had the same covert radio room arrangement, and each of the rooms turned out to be occupied by a guard when Norwegian police opened the compartment for an inspection. The radio device itself is an unassuming Soviet-era HF marine radio, well-used - and usable for multiple purposes.
"The radios can broadcast military messages and information. And receive them the other way," said Johan Roaldsnes, head of the Norwegian Police Security Service in Finnmark, speaking to NRK. "Russia needs these civilian vessels as support for military purposes."
The Lira and Ester have been a near-constant presence in the Faroe Islands for years, making at least 200 visits since 2015. The two ships are nearly homeported in the archipelago, calling there far more frequently than anywhere else. The discovery has created a stir in the Faroe Islands and drawn outrage from top officials in mainland Denmark. Søren Pape Poulsen, the head of the Conservative party, told DR that the idea of Russian dual-role vessels operating out of the Faroe Islands was "crazy."
"It is not a Faroese matter at all. I don't really care about [their] fisheries agreements when it comes to this. Because if you, as a civilian vessel, have military equipment on board, then it is no longer about trade," he told DR. "Then it is about foreign and security policy, and thus a matter for the Danish government."
The Faroe Islands' deputy prime minister, Høgni Hoydal, has played down the importance of the discovery and called for Denmark not to interfere. "The rumors about the naivety of the Faroe Islands in major political matters and in the world situation we are facing are highly exaggerated," he told a morning radio show on Monday.