Religious Sect Defends Legacy of Sewol Shipping Magnate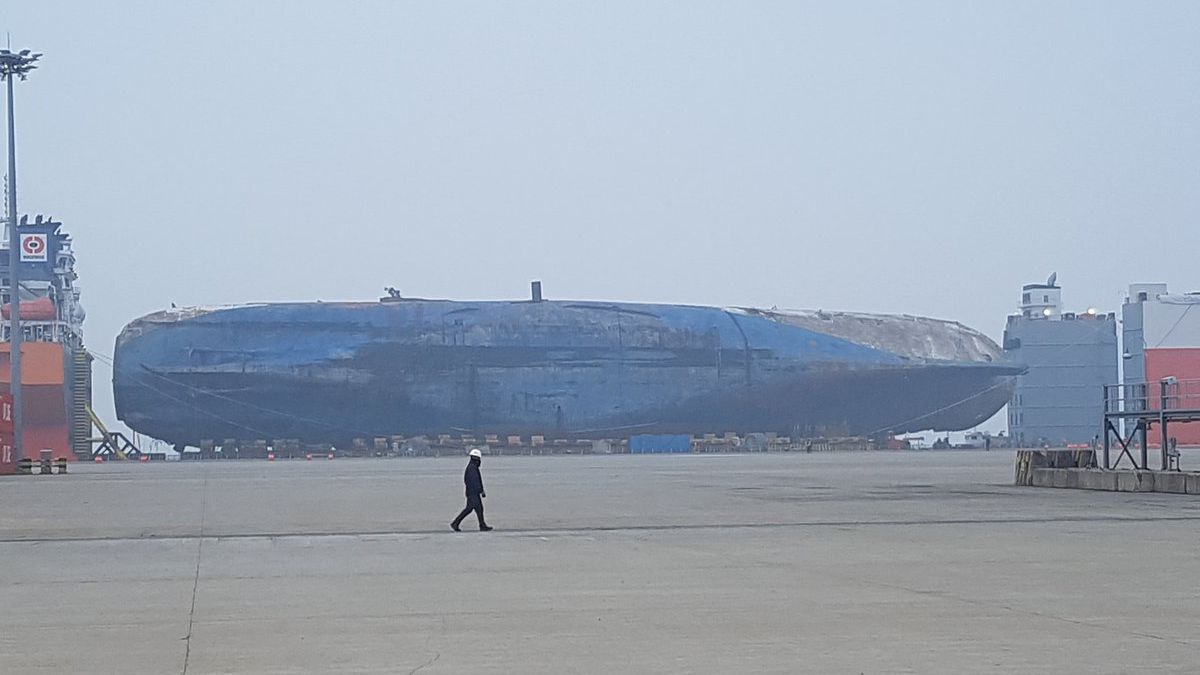 The Evangelical Baptist Church (EBC), a South Korean religious sect, has successfully petitioned the nation's Press Arbitration Commission to compel Korean media to print a correction to past coverage of the Sewol's owner and operator, Chonghaejin Marine.
The Sewol went down with hundreds of students on board in April 2014, killing 304 people and sparking national outrage over the vessel's management and the post-accident response. Investigators found that the Sewol had undergone improper structural modifications, including the addition of a marble-clad art gallery on a new top deck level and multiple new cabins. She had also been overloaded with excess cargo, and her crew had pumped off ballast below her minimum stability requirements to offset the additional weight. The Sewol's master and Chonghaejin Marine's CEO received long prison sentences for operating the vessel in an unsafe condition.
Many outlets – including The Maritime Executive – have incorrectly described Chonghaejin's chairman, Yoo Byung-eun, as the firm's owner. Yoo did not have any ownership interest in the firm: two of Yoo's sons, Yoo Dae-kyun and Yoo Hyuck-ki, controlled the largest stake in Chonghaejin through a series of holding companies. Prosecutors asserted that Yoo Byung-eun retained de facto control of the company, but not formal ownership. The Maritime Executive has corrected its past coverage to reflect this fact.
In a correction statement put out by the Press Arbitration Commission, EBC claimed that Yoo had had no involvement in the day-to-day operations of Chonghaejin. "As such, he had not provided any directives in regards to the overloading of the Sewol ferry or its renovation (e.g. expansion of the cabins and cargo area)," the group wrote.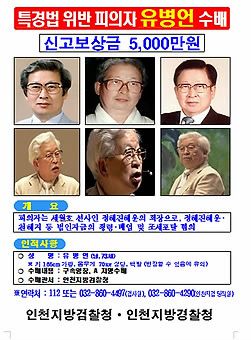 In contrast, Chonghaejin CEO Kim Han-Sik defended himself against charges related to his involvement in the Sewol disaster by claiming that he had been acting under Yoo's direction. Kim was also a member of EBC; in its statement, the sect emphasized that the group had had no involvement in Chonghaejin's management and held no ownership stake in the firm.
After the Sewol disaster, investigators launched a nationwide manhunt for Yoo (left), and thousands of officers raided the EBC headquarters compound in a multi-day search for clues. Hundreds of EBC members promised to oppose the raid.
Yoo's body was discoved June 12, 2014 in an orchard in Suncheon, and the circumstances surrounding his death remain unknown.
Yoo's connections with EBC
Yoo co-founded EBC in 1962, and over the years he accumulated multiple accusations of exploiting the group's membership. In 1991, he was convicted of stealing from sect members, and was sentenced to four years in prison. Prosecutors alleged that he stole over $100,000 (120 million won) from 34 adherents through "habitual fraud under the mask of religion." Yoo denied the charges.
In its statement, EBC asserted that Yoo had not been "revered as a religious sect leader or been made into a God-like figure by the pertaining church or its members." The sect also emphasized that prosecutors have found no connection between Yoo and the Odaeyang mass suicide in 1987, when 32 people were found dead in a factory that was owned by a splinter group.