Refugee Deaths in Aegean Reach Record High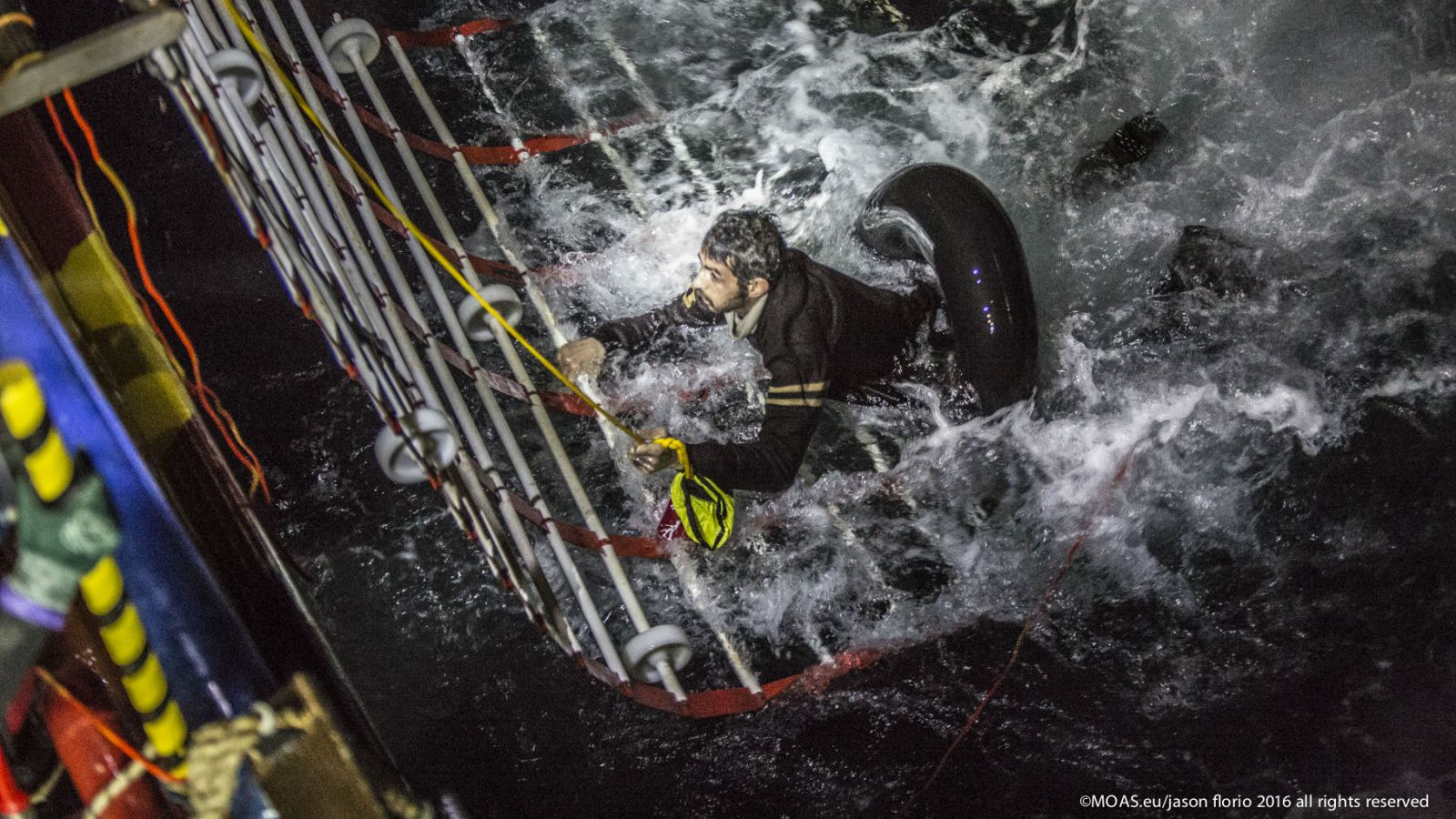 At least 43 people, including 17 children, drowned when their boats capsized off two Greek islands near the Turkish coast on Friday, coastguards said, marking one of the deadliest days for migrants risking the perilous route to Europe from Turkey.
According to survivors' testimonies, dozens were on board a wooden sailboat which went down off Kalolimnos, a small island in the Aegean Sea close to Turkey's coast, one coastguard official said.
Twenty six people were rescued and at least 35 migrants drowned in one of the worst incidents in months, the official said. It was not clear why the vessel capsized, but witnesses said strong winds were blowing at the time.
Fishing vessels assisted the search and rescue operation which lasted hours.
"They weren't wearing life jackets, I don't understand. They couldn't swim," Michalis, a local fisherman, said.
He rescued three migrants but one of them, a 50-year old man, later died in his small fishing boat. "The hospital is now full of dead people."
Survivors said that more people were missing, he said. "There must have been a lot of people on board. It was one of those closed yachts with a small hatch. You can imagine what happened if it had a lot of people on board," the fisherman said.
In the sinking at Farmakonisi, another small island also close to the Turkish coast, six children and two women drowned when their wooden boat crashed on rocks shortly after midnight. Another 40 migrants on the vessel managed to swim to the shore.
"Once again, last night ruthless human smugglers at the Turkish coast crammed dozens of refugees and migrants in risky and unseaworthy vessels and led innocent people, even young children to perish," the shipping ministry said in a statement.
MOAS Assists Hundreds
Search and rescue charity Migrant Offshore Aid Station (MOAS) has assisted hundreds of refugees from hostile seas between Turkey and Greece since it began operating in the region just before Christmas.
The MOAS crew has witnessed shocking scenes of life and death, having led complex deep water and nearshore rescues over the past four weeks. The human toll has been described as "distressing" and "desperate" by reporters who have been embedded with MOAS.
MOAS, which saved almost 12,000 refugees from the Mediterranean Sea since 2014, expanded its operations to the Aegean Sea thanks to thousands of donations that reached the organization after the horrific death of Alan Kurdi, a Syrian toddler who was photographed washed ashore on a Turkish beach last September.
The charity is operating off the Greek island of Agathonisi from a 51-metre vessel equipped with two fast rescue launches named after Alan and his brother Galip, who also died in September's shipwreck.
A Record Year
According to the International Organisation for Migration (IOM), 2016 appears to be a record year for both refugee arrivals and deaths at sea. In the first three weeks, fatalities have already reached 113, which is more than the past two Januaries combined. In the same three-week period, some 37,000 migrants and refugees have reached Italy and Greece by sea, which is 10 times the total of 2015.
"What we are witnessing in the Aegean Sea is even more horrendous than what we experienced in the Mediterranean. Due to the shorter distances, smugglers take increased risks at the expense of the refugees, often giving them worthless lifejackets and inflatable boats that simply cannot reach shore. Despite worsening weather conditions, refugees continue to make the desperate crossing, many times finding themselves washed onto jagged rocks and sustaining serious injuries," said MOAS founder Christopher Catrambone.
"Having established an excellent working relationship with the Hellenic Coast Guard in a short period of time, we are proud to be keeping the memory of Alan Kurdi alive together with the support of people all over the world who agree that nobody deserves to die at sea," said MOAS director Martin Xuereb.
MOAS is working closely with a number of other NGOs, including doctors from Italian organization CISOM and rescue swimmers from Lagan Search and Rescue.