ReCAAP Warns of New Abu Sayyaf Kidnapping Threat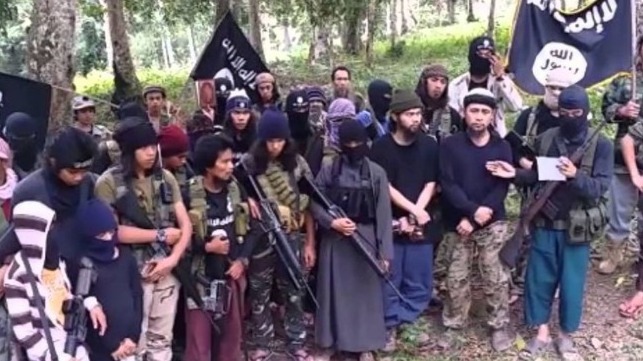 On Tuesday, the ReCAAP piracy reporting center warned that a faction of the Abu Sayyaf Group is preparing to launch another round of pirate attacks in the waters off Sabah, Malaysia.
According to ReCAAP, the Philippine Coast Guard believes that a group of about ten Abu Sayyaf members are planning to conduct kidnappings in and around Eastern Sabah "at any opportune time." The ASG fighters do not have specific, pre-identified targets, but are expected to pursue "businessmen or ship's crew of foreign vessels passing through the area."
The suspected fighters are using an unmarked, blue and white motorized launch of the Malaysian design known as a jungkong. ReCAAP reports that they are heavily armed, with pistols, rifles and at least one grenade launcher. Mariners are strongly urged to exercise extra vigilance when transiting the waters off Eastern Sabah and the Sulu-Celebes Seas, and ReCAAP has long advised ships to avoid the affected area altogether whenever possible.
Separately, at the nearby port of Zamboanga, the Philippine Coast Guard is deploying additional security teams and K9 units to prevent "entry of lawless elements," according to Lieutenant Commander Noriel Ramos. Zamboanga is a key seaport for travel to and from the Sulu archipelago, the home of the Abu Sayyaf Group.
Fighting between the Abu Sayyaf Group and the Philippine military continues in the region. On Tuesday, two suspected Abu Sayyaf members were killed on Sulu in a three-hour firefight with Philippine Marines. The Armed Forces of the Philippines estimated the size of the Abu Sayyaf unit in the engagement at about 40 fighters.
The AFP launched a large-scale ground offensive to eliminate Abu Sayyaf bases in Sulu, Tawi-Tawi and Basilan in 2016. The effort has reduced the rate of Abu Sayyaf hijackings and kidnappings, but firefights and arrests continue. About 125 Abu Sayyaf fighters have surrendered to AFP forces since the start of the year under an amnesty program.