ReCAAP: Impending Pirate Attack off Sabah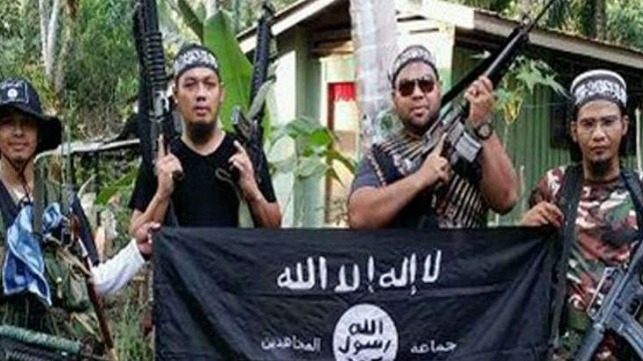 Piracy reporting center ReCAAP has issued a warning for the waters off Lahad Datu, Malaysia, advising mariners of a heightened risk of attack.
In an unusual advance notice to shipping, ReCAAP relayed detailed intelligence about a specific band of suspected pirates who are believed to be making plans for a kidnapping attempt. According to ReCAAP, members of the Abu Sayyaf group - a terrorist organization with a history of maritime hijackings and kidnappings - are planning to get under way for a known high risk area off Sabah within the next 24 hours. The report suggests that the gang will be using a blue speedboat with three engines.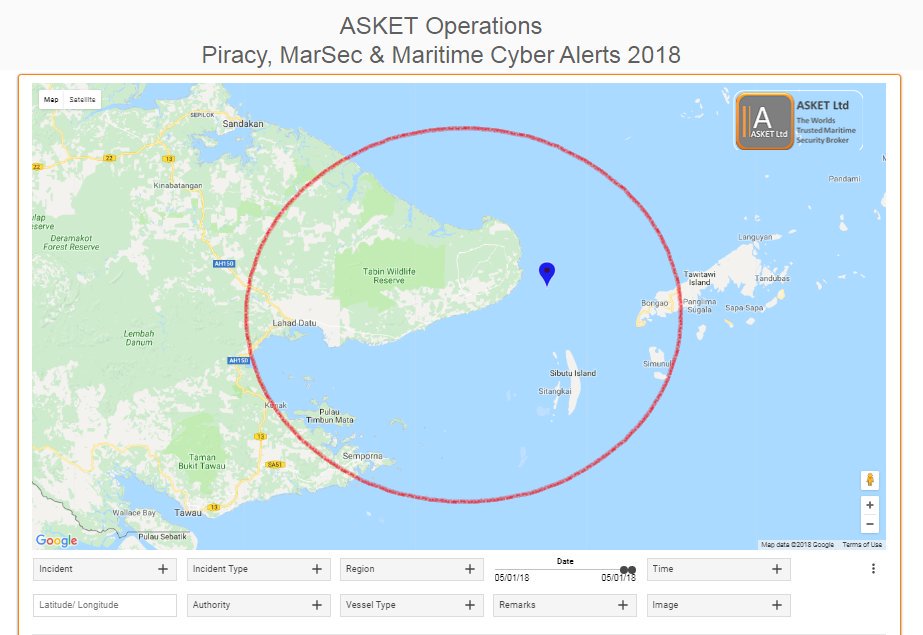 Illustration courtesy Asket / Twitter
The advisory recommends that mariners should exercise "extreme caution" if transiting off Lahad Datu.
Abu Sayyaf staged 17 successful attacks on vessels off Sabah between April 2016 and April 2017, but it has not been able to complete an attempt in twelve months, according to STRATFOR. A multinational maritime security effort has prevented the pirates from executing further hijackings, but that does not mean that the risk has disappeared, the security consultancy warns: Abu Sayyaf pirates continue to monitor shipping and pursue opportunities for kidnappings. In addition, the group is still holding some of the mariners it captured during its period of peak activity.
While the Armed Forces of the Philippines have made strides in their campaign to drive Abu Sayyaf out of the Sulu Archipelago, the group's gangs still have a limited capacity for guerilla warfare. Philippine President Rodrigo Duterte has promised that "he will not stop running after the Abu Sayyaf" until the group "is wiped out," according to spokesman Harry Roque.