ReCAAP: Abu Sayyaf Now Targeting Merchant Ships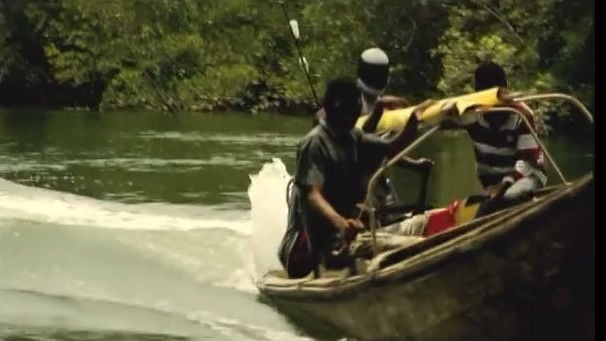 On Monday, the piracy reporting center ReCAAP ISC warned that Abu Sayyaf militants are increasingly targeting larger merchant vessels in the Sulu Sea.
Over the course of this year, Abu Sayyaf has abducted nearly four dozen seafarers. Many of the crew have already been returned to their families, and Philippine media reports suggest that Abu Sayyaf has earned millions in ransom payments for their release – an important source of income for the long-running terrorist organization.
As of November 22, Abu Sayyaf is believed to be holding 22 individuals captive, including two Westerners.
The majority of the kidnapping attacks have targeted slow-moving tugs and trawlers, which are vulnerable due to their slow speed and low freeboard.
However, Abu Sayyaf militants (or attackers suspected of belonging to the group) have recently targeted merchant vessels for the first time, with four boardings or attempted boardings of large ships since the start of October.
Two crewmembers, one Korean and one Philippine national, were abducted from the heavy lift ship Dong Bang Giant 2 off Tawi Tawi on October 20. Six Vietnamese crew members (most of them officers) were taken from the freighter Royal 16 off Basilan on November 11. The chemical tanker Southern Falcon and the bulker Kumiai Shagang both repulsed attackers before they could board; the attempted hijacking of the Shagang occured on November 20, and had not been previously reported.
ReCAAP advises slow moving ships to re-route around the Sulu-Celebes Sea region altogether, and suggests that all other traffic should maintain vigilance and report suspicious vessels to authorities.
Attacks on smaller vessels continue. The captain and chief mate were kidnapped from a Malaysian trawler off Sabah on Saturday, according to the Armed Forces of the Philippines. Indonesian authorities suggested that they had been taken to the Abu Sayyaf stronghold of Sulu.