Ports America to Operate Brooklyn Cruise Terminal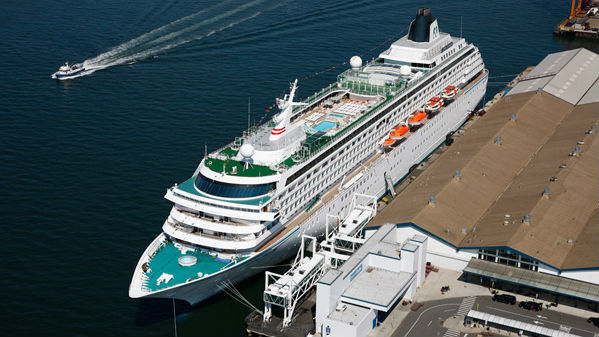 New York City Economic Development Corporation (NYCEDC) has chosen Ports America to operate both Manhattan and Brooklyn Cruise terminals through until 2029.
Ports America has agreed to invest $38.5 million in capital improvements across both terminals. The company will invest $23.5 million in capital improvements to Manhattan Cruise Terminal, which will include new capacity for larger vessels and improvements to Pier 90. The $15 million capital investments at Brooklyn Cruise Terminal will include an increased capacity for larger vessels.
There are three major passenger ship cruise terminals in the Port of New York and New Jersey. The Manhattan Cruise Terminal, owned by the City of New York and operated by Ports America, the Brooklyn Cruise Terminal operated by the New York City Economic Development Corporation and The Port Authority of New York and New Jersey and the Cape Liberty Cruise Port operated by Cape Liberty Cruise Port LLC.
Ports America has managed and operated the Manhattan Cruise Terminal for two decades. The designation of a single terminal operator will lower costs and streamline operations between the two terminals, says Ports America, which will create new opportunities to secure long-term agreements with cruise lines.
Cruise has long been a critical industry to New York City's economy. In 2016, more than a million passengers cruised through New York City and the industry accounts for hundreds of millions of dollars in annual economic impact.
"For more than two years, my administration has been intensely focused on the revitalization of the Brooklyn Cruise Terminal, and the working waterfront as a whole, envisioning a future where the port's infrastructure and services are able to attract and accommodate the high level of tourism traffic that our borough is excited to welcome," said Brooklyn Borough President Eric L. Adams.
"Today, as a result of a process that began by leveraging our capital budget in FY16 and FY17 to invigorate this conversation, we are one big step closer to Brooklyn becoming a top-tier player in the global cruise industry. This $15 million investment by Ports America is a game-changer for economic development in Red Hook and our entire waterfront, as well as the complementary impact it will have on businesses and cultural institutions across our borough."