Port of Long Beach Powers 20 Percent of Local Jobs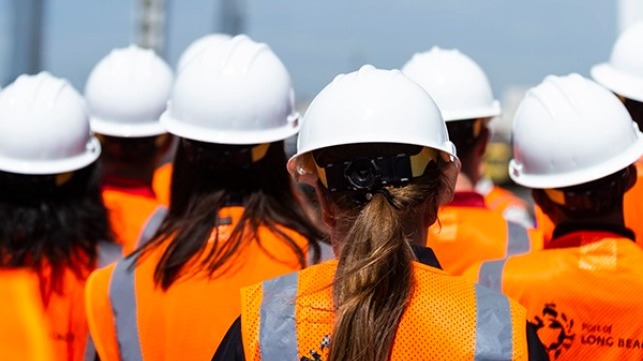 The Port of Long Beach is connected to one in five jobs in Long Beach, according to a new Economic Impact Study prepared for the Port.

As the U.S.' second-busiest container seaport, activity at the port supports 51,090 jobs in Long Beach alone, according to the Economic Impact Study completed by EDR Group Inc. In the five-county region: Los Angeles, Orange, San Bernardino, Riverside and Ventura, more than 575,000 jobs result from port trade, construction and tourism, and the number grows to 2.6 million nationwide.

The study found:
• Across Southern California, the port supports 576,350 jobs, providing $30.8 billion in income.
• Statewide, 705,430 jobs are supported by the port, providing $38.7 billion in income.
• The Port supports about 2.6 million jobs in the U.S., providing $126.8 billion in income.
Port-related jobs across the city have increased by 70 percent since the previous economic impact study, completed in 2004, mainly due to increased cargo volume. The earlier study showed that the port was connected to 30,000 jobs - about one in eight - in Long Beach. On a wider scale, the previous report stated that the Port supported more than 300,000 jobs in the five-county region and 1.4 million jobs in the U.S.
For the first time in its 108-year history, the Port of Long Beach surpassed eight million TEUs in 2018, as cargo grew more than seven percent to set a record for a second consecutive year. The Port finished 2018 with 8,091,023 TEUs. Imports grew 6.1 percent to 4,097,377 TEUs. Exports totaled 1,523,008 TEUs, up 3.6 percent; empties increased 11.8 percent to 2,470,638 TEUs. December, at 741,647 TEUs (a 6.4 percent increase compared to December 2017), was the second-busiest month ever for the Port of Long Beach, behind June 2018. Imports rose 7.9 percent to 373,098 TEUs. Outbound TEUs dropped 17.5 percent to 113,329, while empties jumped 19.4 percent to 255,220 TEUs.

The Port of Long Beach Economic Impact Study can be found here.