Port of Hamburg Sees Doldrums Ahead for Container Traffic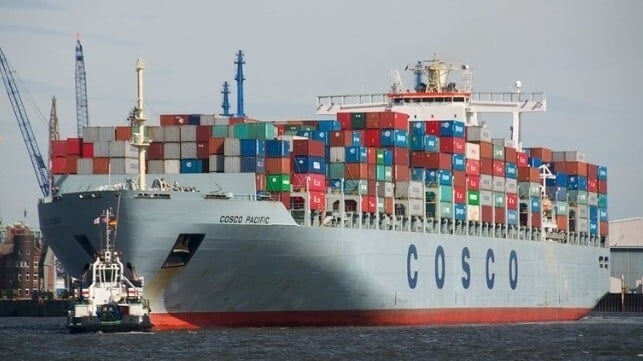 The port of Hamburg has become the latest North Europe seaport to record a decline in throughput as a worsening economic situation in Europe and the war in Ukraine continue to wreak havoc on supply chains and logistics.
Europe's third largest port saw container throughput post a significant 11.7 percent decline during the first half of the year. The development was attributed to tense economic situation in Europe, especially in Germany, and geopolitical factors that continue to negatively impact its business. Container throughput on a tonnage basis plunged by 10.8 percent totaling 38.7 million tonnes (3.8 million TEU), while total seaborne cargo throughput declined by 5.8 percent to stand at 58.2 million tonnes.
Hamburg joins other top European ports which have also seen drastic plunges in container throughput. During the first half of the year, the port of Rotterdam posted an 8.6 percent decline in container volume - down to 6.7 million TEU - while Antwerp-Bruges handled 6.4 million TEU, a 5.2 percent drop.
"On a comparison with other North Sea ports in the North Range, it is absolutely clear that all players in this market are subject to the same tough prevailing circumstances," said Axel Mattern, CEO of Port of Hamburg Marketing.
He added the port remains largely gloomy for the second half of the year and does not anticipate any significant rebound, owing to the persistent challenging economic and geopolitical circumstances. "We are assuming that at least the slightly positive trend of the second quarter will continue. How the year will develop further depends directly on the economic mood in Germany and geopolitical developments," noted Mattern.
Hamburg, which has been badly battered by the Russian war in Ukraine considering Moscow was its fourth largest trading partner up until last year and the start of the war, is pushing to consolidate its business in the key markets of North America to avoid deeper declines in throughput while also exploring for growth opportunities in prospective markets like India and South America.
China continues to be the port's top trading partner with 1.1 million TEU during the period, and the U.S comes in as a distant second with 313,000 TEU. The port contends that as it continues to position itself as an energy hub, business across these critical markets is bound to increase in the coming years.
Despite the deteriorating container business, Hamburg maintained a positive trend in other segments. Bulk cargo throughput posted a 7.7 percent increase to 19 million tonnes while liquid cargo was up 18.1 percent to 5.3 million tonnes.