Port of Amsterdam Lays Keel for First "Solid Hydrogen" Fueled Vessel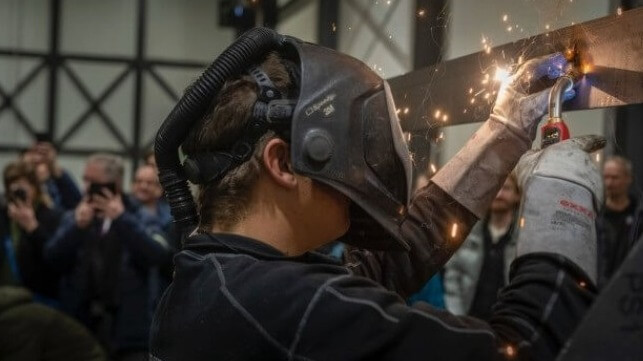 The Port of Amsterdam and New Generation Shipyard have completed the keel-laying for the hydrogen-powered cargo ship Neo Orbis, the first vessel to run on solid sodium borohydride.
The boat will be about 65 feet long, like the everyday sightseeing boats that have operated in Amsterdam for years. It is designed to operate in Amsterdam's canals and in the seaport area between Amsterdam and Ijmuiden.
Neo Orbis is a small vessel, and hull construction should be complete by the end of the second quarter. In the second half, the yard and its advisors will install the specialized fuel supply equipment needed to turn sodium borohydride into a source of hydrogen gas. The vessel is now expected to enter service in 2024 instead of mid-2023 (as originally predicted).
The port and its project partners believe that Neo Orbis will be the first vessel ever built to run on sodium borohydride. This solid powder - when mixed with water in the presence of a catalyst - releases large volumes of hydrogen gas, which can be captured and used to power a fuel cell for electrical propulsion. Two batteries will provide backup power, and a system of automatic controls will monitor the hydrogen fuel supply for safety.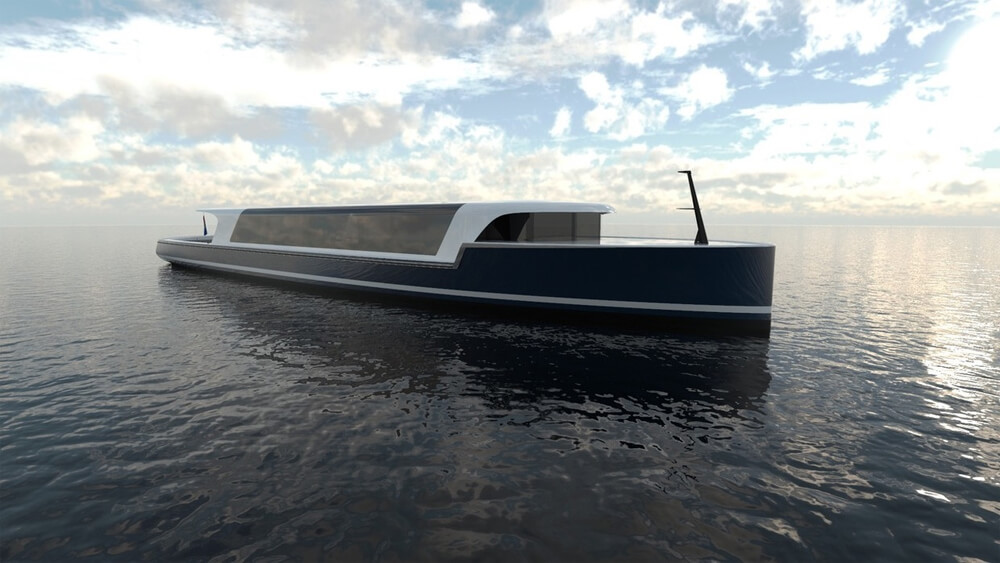 Illustration courtesy Port of Amsterdam
The system has certain advantages when compared with hydrogen, the team believes. Sodium borohydride has a higher energy density; it is not explosive or particularly flammable; and it is a well-understood, readily available industrial chemical. In the long term, the partners would like to turn the residual materials from the reaction back into new sodium borohydride fuel.
Neo Orbis is part of the H2Ships project, a regional initiative to demonstrate the potential for hydrogen-fueled shipping in northwestern Europe.
The Port of Amsterdam is moving full speed ahead on hydrogen power projects, foreign and domestic. Last week, it announced a long-term MoU with UAE government renewables enterprise Masdar (Abu Dhabi Future Energy Company) on a green hydrogen supply chain framework. The agreement centers on production in Abu Dhabi and export to Amsterdam, with target markets in synthetic fuels, steelmaking and bunkering.