Photos: Fishing Vessel Burns, Sinks off Brownsville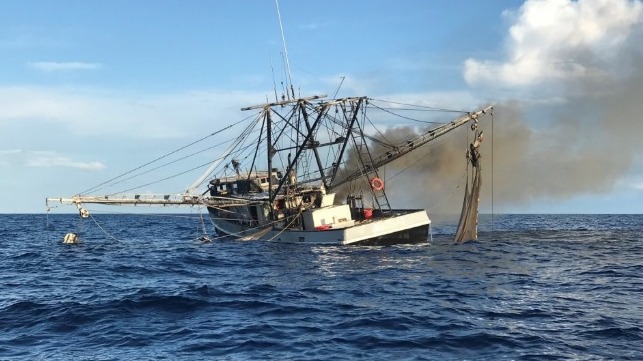 On Saturday, the shrimp boat Master D went down about 50 nm off Brownsville, Texas after burning for two days. Her three crewmembers were rescued from a life raft on Friday.
The Master D caught fire about 35 nm off Port Isabel on Friday morning, and USCG Sector New Orleans received an EPIRB alert from the vessel with its approximate location. The cutter Coho diverted to the scene and located the burning vessel and her crew, who had abandoned ship into an inflatable life raft. None of the crewmembers were injured, ad they were safely brought to shore at South Padre Island, Texas.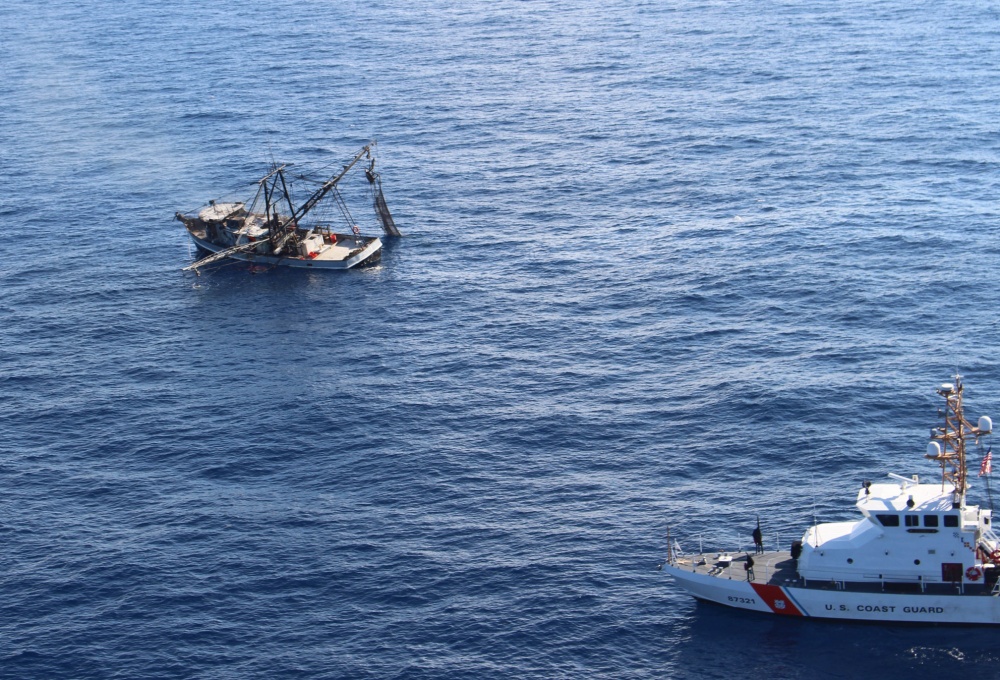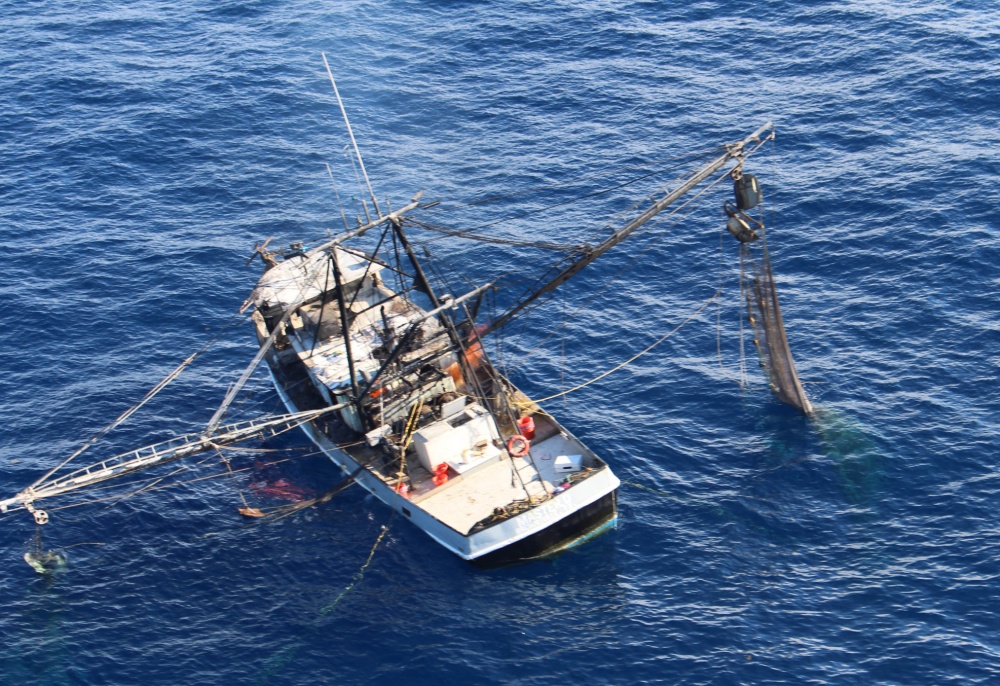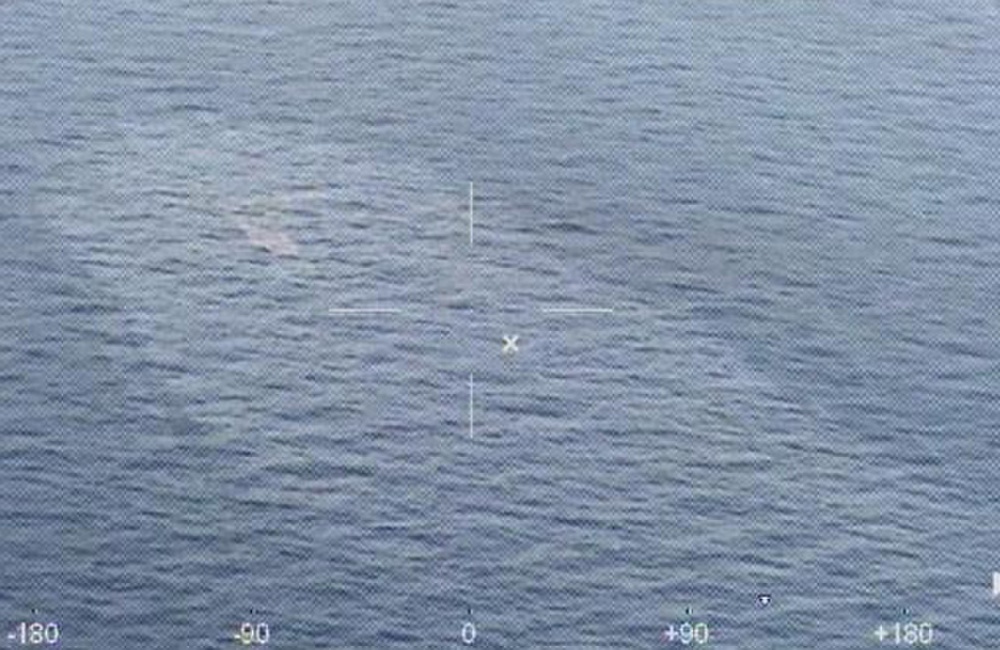 All images courtesy USCG
"The vessel had all the proper firefighting and lifesaving equipment onboard when the fire occurred," said Chief Warrant Officer Steve Kilgore, Marine Safety Detachment Brownsville marine inspector. "This played a major role in ensuring the safe retrieval of the fishermen."
The Coast Guard established a safety zone around the vessel, which continued to burn into Saturday. The Master D eventually sank in 380 feet of water with an estimated 20,000 gallons of diesel fuel on board. A slick was visible on the surface after her sinking, and the USCG has opened the Oil Spill Liability Trust Fund in anticipation of a pollution incident. Local media report that T&T Marine Salvage has been contracted for the response effort.
The Coast Guard and the National Transportation Safety Board are investigating the causes of the fire and sinking.