Photos: Efforts to Salvage Kea Trader Continue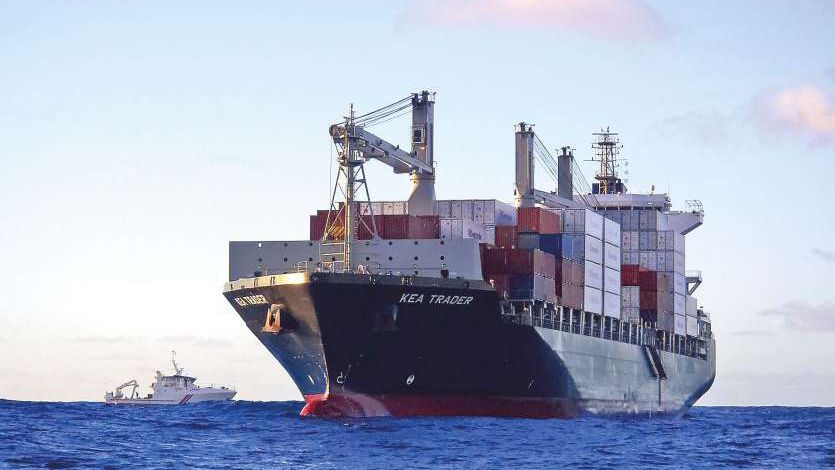 Salvors from Dutch firm Ardent are preparing to pump bunkers and lubricants off the grounded container feeder Kea Trader, which ran onto Durand Reef off New Caledonia in the early hours of July 12. Transfer operations are expected to begin later this week.
The newly built Trader went aground at sea speed and pushed well up onto the reef. Authorities say that she is in a stable position, and the risk of major pollution is not imminent. On Friday, divers surveyed the Trader's hull and found that she was much less damaged than many had feared.
While no major spills have been reported, the New Caledonia government authorities said Monday that "a release of emulsified oil, probably from bilges, was detected" following rough sea conditions over the weekend. Experts' estimates put the amount in the range of 100 liters or less. Government official Thierry Lataste told New Caledonia's LNC that "given its light nature, the product naturally dispersed by the mechanical action of the movements of the sea," leaving nothing behind to clean up. As a precautionary measure, anti-spill equipment is on site, with more available at the naval base in Noumea.
As of Monday, about three dozen people involved in the recovery mission were at the scene or on shore nearby, plus the vessel's crew, who have remained aboard. The personnel include two experts from the Brest Center for Expertise in Pollution Control (CEPPOL). Five vessels and three barges are also in attendance, and the owner of the Kea Trader says that more are under way.
Media report that Ardent has been hired using the SCOPIC clause in the Lloyd's Form of Salvage Agreement. The clause guarantees the recovery of the salvor's expenses, but it reduces the maximum potential award for a successful salvage.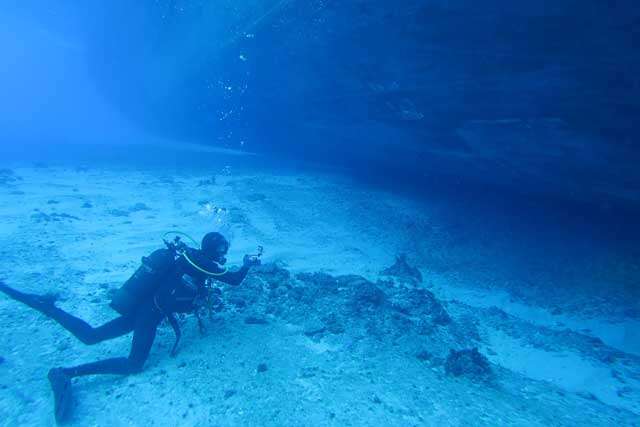 Inspecting the Trader's hull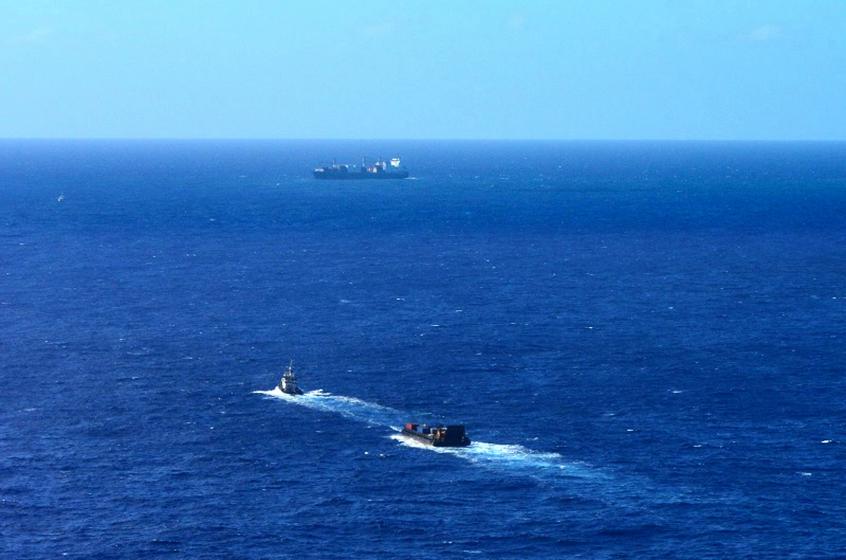 Barge equipped with pollution control supplies arrives at the site of the grounding