Photos: Australia's Submarines in Formation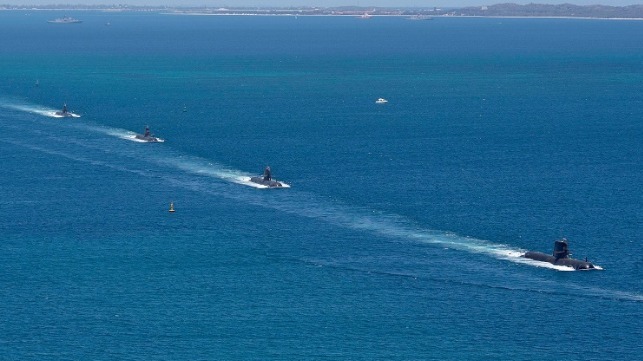 Rarely, four of Australia's Collins-class submarines sailed in formation off the coast of Western Australia this week.
The submarines, HMAS Collins, HMAS Farncomb, HMAS Dechaineux and HMAS Sheean, were conducting exercises northwest of Rottnest Island.
The Collins class takes its name from Australian Vice Admiral John Augustine Collins; all six submarines are named after significant Royal Australian Navy personnel who distinguished themselves in action during World War II.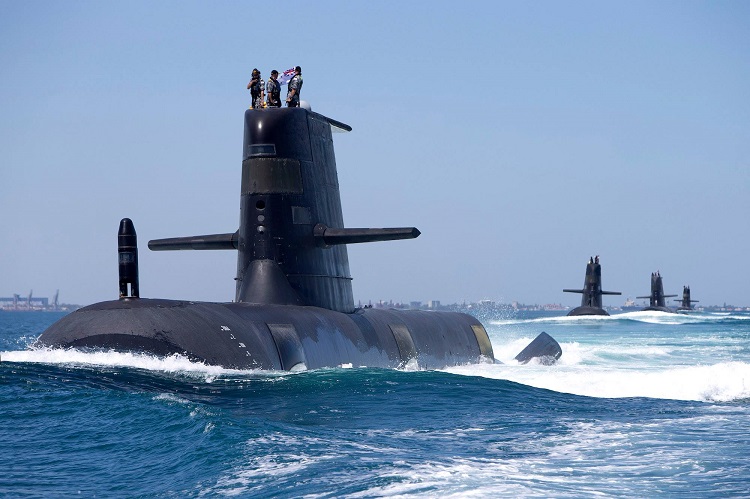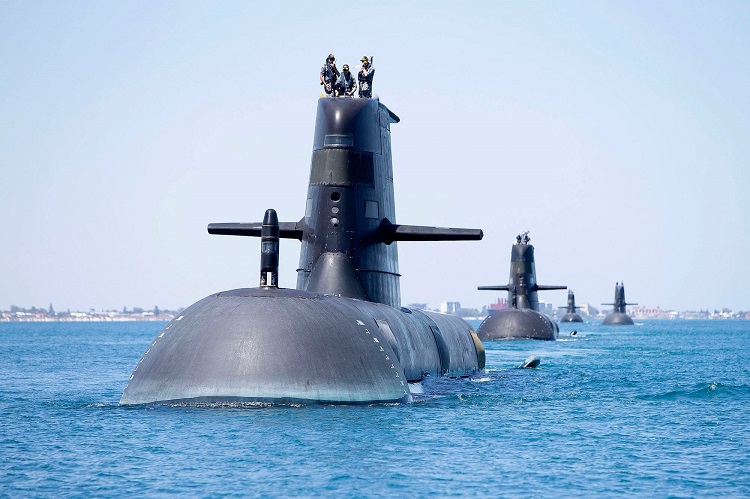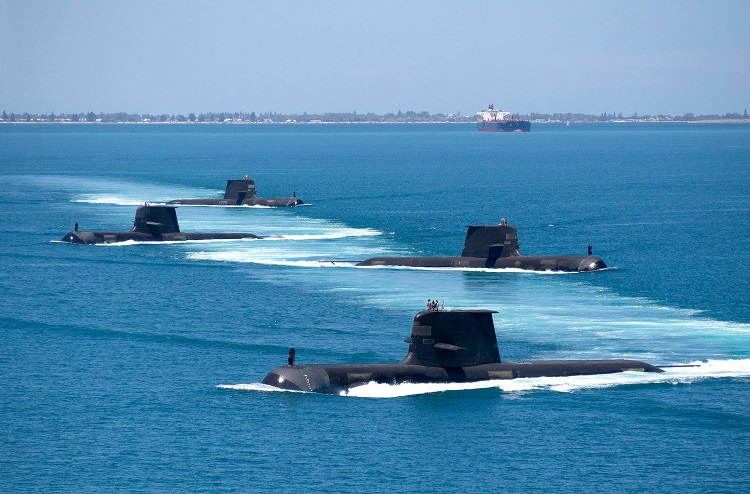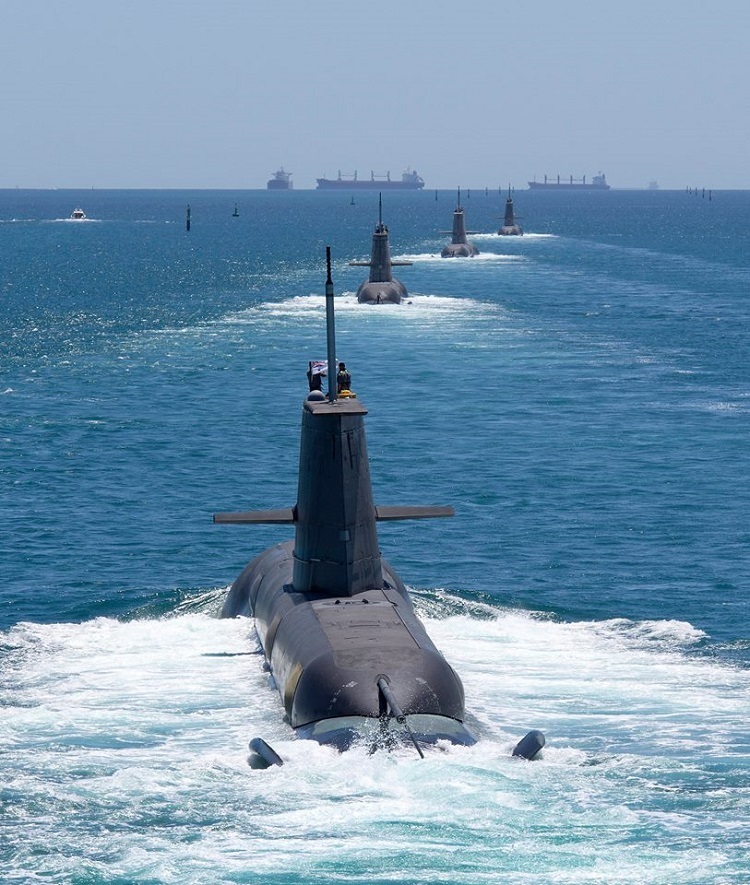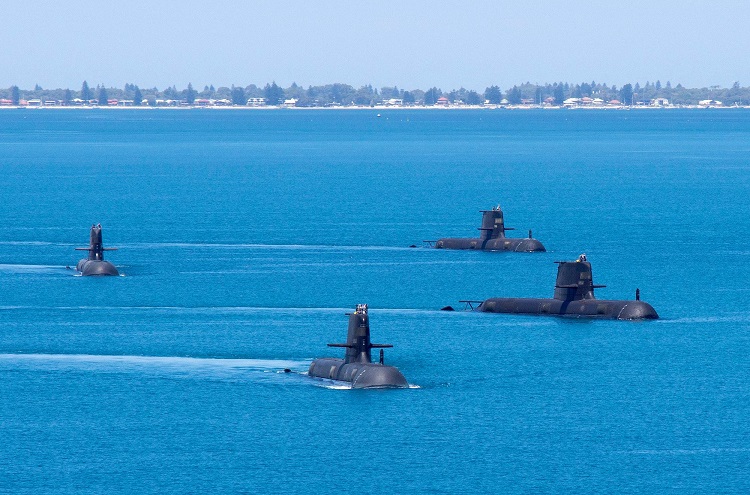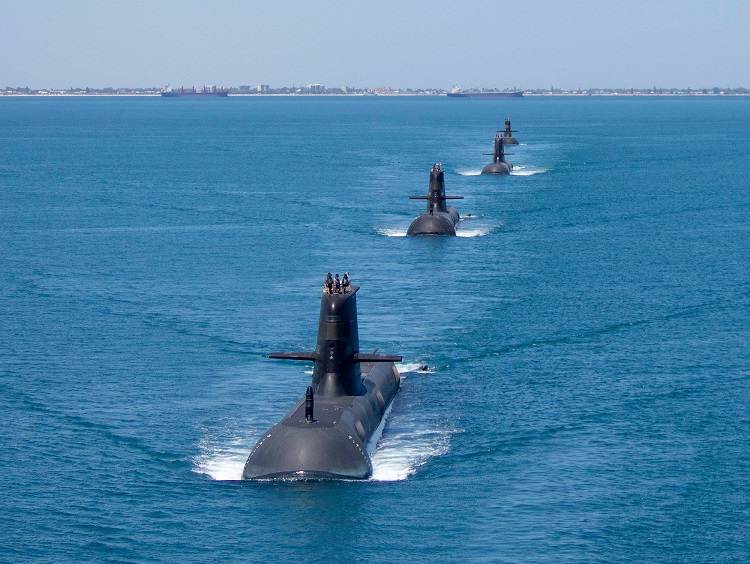 HMAS Collins
Displacement
surfaced: 3,100 tons
dived: 3,407 tons
Dimensions
Length: 77.8 meters (255 feet)
Beam: 7.8 meters (26 feet)
Draft: 7 meters (23 feet)
Speed
top speed: 20 knots
dived: 20 knots
surfaced: 10 knots
snorting: 10 knots
Range
surfaced: 11,500 nautical miles
dived: 400 nautical miles
snorting: 9,000 nautical miles
Complement
sailors: 38
officers: 10
plus trainees