PGS Readies Plastic Cleanup Concept Using Seismic Vessel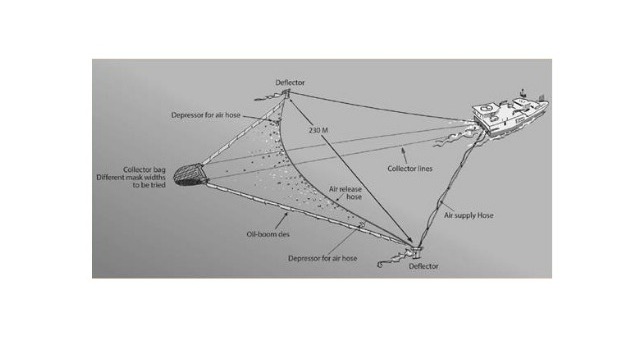 Petroleum Geo-Services (PGS) has developed an ocean plastic collection concept that it is readying for a full-scale pilot test. The concept uses a bubble curtain to bring plastic to the surface as well as the inherent capabilities of seismic vessels to collect the litter.
PGS commissioned a desktop review by an independent consultant using funds received from the Norwegian development and investment bank Innovation Norway, and the consultant concludes that pelagic microplastic densities are too low for surface plastic collection to be efficient on the open ocean. However, the system could be suitable where densities are higher due to flows from runoff and rivers during wet seasons. These conditions include the Gulf of Mexico, the Caribbean Sea and the West Coast of Africa around the north Atlantic Margin.
PGS is now progressing with a more detailed technical study that will include theoretical engineering and hydrodynamics considerations. Discussions are ongoing with potential partners and suppliers for the boom arrangement, bubble curtain and collection unit. The company will then seek funding for a full-scale pilot test.
Based upon the recommendations in the feasibility study, this full-scale pilot would involve a single seismic vessel towing a boom and skirt arrangement with a bubble curtain that lifts plastic to the surface for collection in a permeable collection bag. The pilot would be conducted offshore, over a period of approximately two months in either the Atlantic or the Caribbean.
The pilot will test the efficiency of the collection concept, facilitate research into the density and type of plastics present and monitor bycatch of marine organisms. Of particular concern are commercial and vulnerable species, that may be affected at different life stages, as well as Saragassum mats (floating brown macroalgae) that are considered essential fish habitat.