Petition Drive Seeks to Prevent Another Coast Guard Pay Gap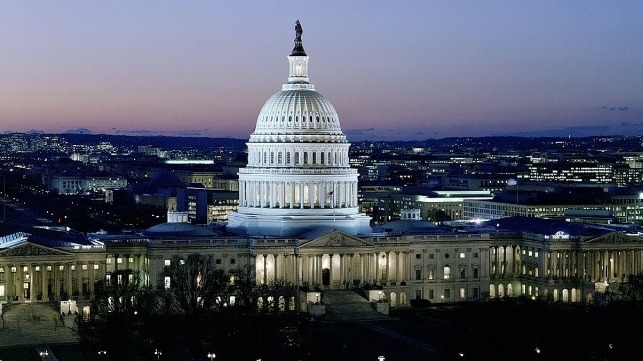 The Sea Service Family Foundation has launched a petition drive calling on Congress to ensure that if the federal government shutdown resumes on Friday, it will not result in another missed paycheck for the U.S. Coast Guard.
Coast Guard servicemembers at home and abroad missed their January 15 paycheck due to the longest government shutdown in U.S. history. At the end of January, the White House and Congress reached a temporary agreement to fully fund the government through February 15, and provided back pay for affected employees. However, unless a long term compromise package receives President Donald Trump's signature before Friday, large portions of the government will go unfunded and shut down once more. This would result in renewed furloughs for civilian employees, and could potentially put the Coast Guard's paycheck for the second half of February in jeopardy.
Coast Guard families have already begun preparing for this possibility, but the Sea Service Family Foundation and other advocates would like to ensure that they will not have to experience another pay gap. The group is promoting two bills, HR 367 and S21, which would require that the servicemembers, veterans and civilian employees of the Coast Guard still get paid when normal funding lapses.
The foundation argues that in the event of a shutdown, USCG servicemembers face a different set of circumstances from other federal employees: they cannot quit to take a paying job. Under the Uniform Code of Military Justice, coastguardsmen who walk off the job could be considered deserters and court-martialed. In recent years, the punishment imposed for desertion has ranged from discharge to prison, with sentences of up to 24 months.
"We believe that the fact of our oath of enlistment alone is enough to ensure we always receive a paycheck, but when being compared to the civilians employed by the nation, we have a clear definition as to why we always deserve to be paid, and that is our adherence to the UCMJ," wrote the foundation in an appeal.
To advocate for guaranteed pay, the foundation has launched a petition drive to pressure Congress to act on the two bills. The group calls on interested citizens to contact their congressional representatives and to take to social media to highlight the issue, using the hashtag #PayOurCoasties.
"We need to pay the Coast Guard. They're one of the five branches of the uniformed services, and their mission is just as important as the Army, the Navy, the Marine Corps and the Air Force," said Michael Little, the group's founder, speaking to CNN