Pentagon Releases Name of Navy SEAL Killed in Raid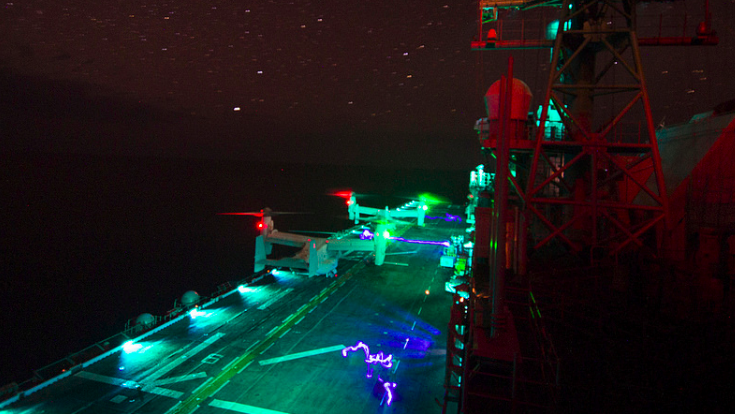 The Defense Department has released the name of the U.S. Navy SEAL who was killed in a raid in Yemen on Saturday. Chief Special Warfare Operator William "Ryan" Owens, 36, was the first American casualty in the fight against Al Qaeda in the Arabian Peninsula.
Three other servicemembers were wounded in an ensuing firefight, and three more were injured in an aircraft "hard landing" during the operation. The plane, a V-22 Osprey tiltrotor, could not take off again and had to be destroyed by an airstrike.
Owens, a resident of the small town of Peoria, Illinois, was the recipient of three Bronze Stars, including two with additional recognition for combat valor. While multiple news outlets have identified Owens as a member of the elite SEAL Team 6, the defense department has only confirmed that he was part of a special warfare unit based on the East Coast.
"Ryan gave his full measure for our nation, and in performing his duty, he upheld the noblest standard of military service. The United States would not long exist were it not for the selfless commitment of such warriors," said Defense Secretary James Mattis in a statement.
The raid was the first combat action authorized by President Donald Trump, and reports differ on whether it had been in planning before he took office. Three senior defense officials told the New York Times that the Obama administration had considered the operation but had decided not to authorize it before the presidential transition.
The raid's objective was to recover computers and other digital media for intelligence, but it also resulted in the elimination of two al Qaeda leaders. In an unusual development, the Pentagon asserted that many of the enemy fighters were female, including several of the militants killed in the firefight. Yemeni officials and medics put the total number of casualties much higher, at more than 30 people (including approximately 10 women and children).
The Defense Department is still assessing civilian casualties, but the tally is known to include one American citizen – Nawar Anwar al-Awlaki, the eight-year-old daughter of a New Mexico-born al Qaeda leader, Anwar al-Awlaki.