Panama Canal Increases Daily Neopanamax Reservations to Eight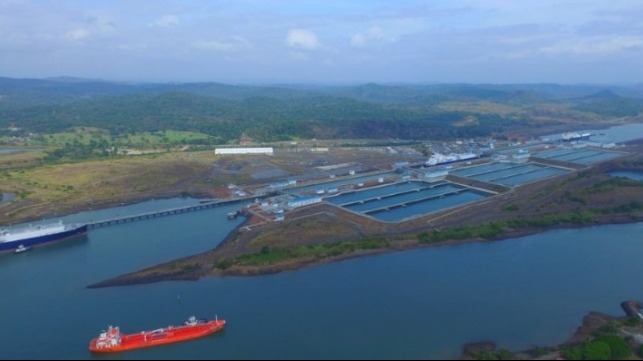 The Panama Canal has added an additional reservation slot to its Neopanamax locks, bringing the total available booking slots to eight daily.
Demand has grown since the inauguration of the Expanded Canal nearly two years ago. So far, in fiscal year 2018 which began on October 1, 2017, the Expanded Canal has transited 1,183 Neopanamax vessels including container ships, LPG carriers, LNG carriers, dry bulkers and more – a 39 percent increase in cumulative transits year on year.
The announcement follows an increase in the maximum allowable beam for vessels transiting the Neopanamax locks in April. Effective June 1, the maximum beam for commercial and non-commercial vessels will be 51.25 meters (168.14 feet), up from 49 meters, as measured at the outer surface of a vessel's shell plate and all protruding structures below the lock walls.
The Panama Canal has emerged as an important link in the global LNG supply chain ever since the Inauguration of its Expanded Canal in 2016, when the waterway first began transiting LNG vessels. On April 30, 2018, the Panama Canal welcomed the inaugural transit of the LNG Sakura as it carried the first-ever LNG shipment from the Dominion Cove Point terminal in the U.S. to Japan. The transit marked the beginning of a new LNG commercial route between the United States and Asia from the recently inaugurated Dominion Cove Point terminal in Maryland, the second U.S. LNG export terminal to come online after Sabine Pass began operations in 2016.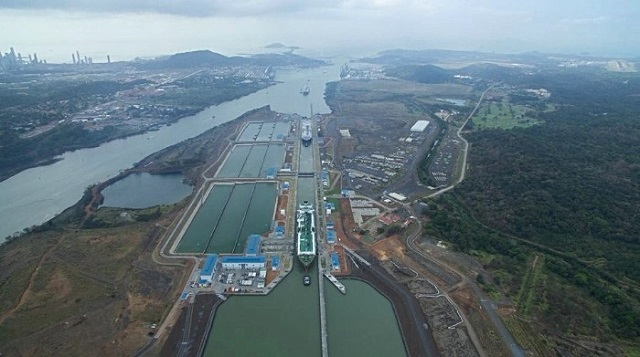 In FY 2018, the Canal's LNG traffic is expected to grow by 50 percent compared to FY 2017, increasing from 163 to approximately 244 transits. Earlier in April, three LNG vessels through its Neopanamax locks in one day, a first for the waterway. The vessels were the Clean Ocean, Gaslog Gibraltar and Gaslog Hong Kong, which arrived at the Canal from the Pacific Ocean and transited north after departing on the Atlantic side.
On March 2, the 3,000th Neopanamax vessel transited the Canal. The container ship MSC Caterina completed the milestone transit traveling northbound from the Pacific to the Atlantic Ocean.