OOCL Hong Kong Achieves Guinness World Record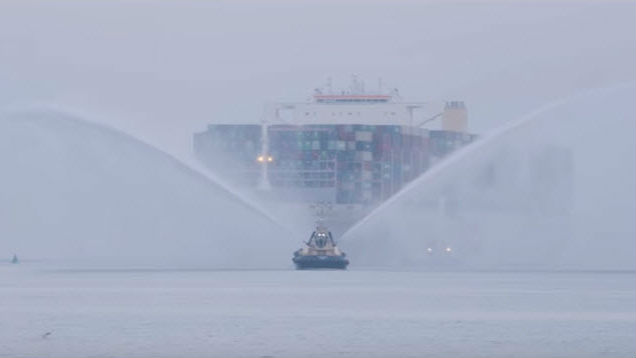 The OOCL Hong Kong has officially been recorded as the world's biggest container ship at 21,413 TEU by Guinness World Records. The vessel was the first container ship in the world to exceed the 21,000 TEU mark.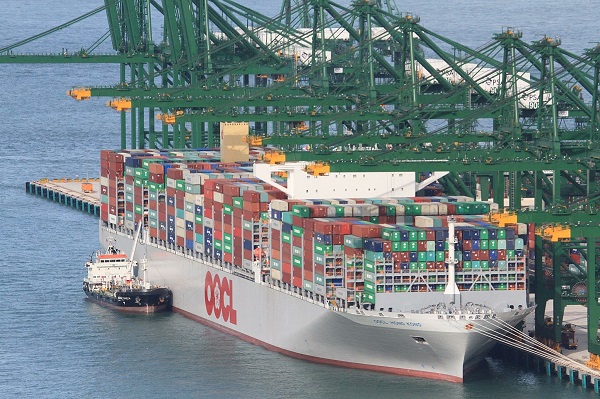 This is a second record for OOCL, with OOCL Shenzhen claiming the title for largest container ship at 8,063 TEUs in April 2003.
On Friday, OOCL named the third in its line of six 21,413 TEU class container ships OOCL Japan at Samsung Heavy Industries. Like OOCL Hong Kong, OOCL Japan will serve the Asia-Europe trade lane on the LL1 service and her port rotation will be: Shanghai / Ningbo / Xiamen / Yantian / Singapore / via Suez Canal / Felixstowe / Rotterdam / Gdansk / Wilhelmshaven / Felixstowe / via Suez Canal / Singapore / Yantian / Shanghai in a 77-day round trip.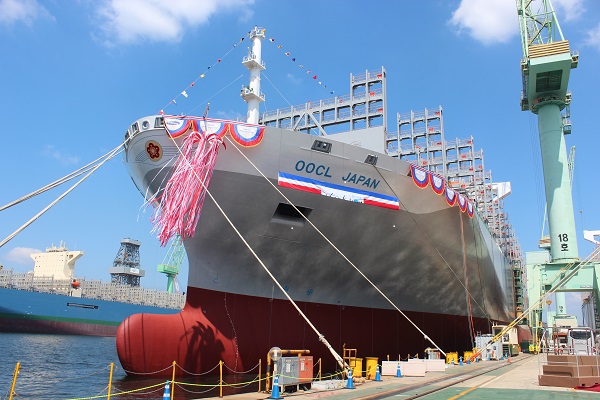 Last month, the second in line was named OOCL Germany. The vessel will also be serving the Asia-Europe trade lane on the LL1 service.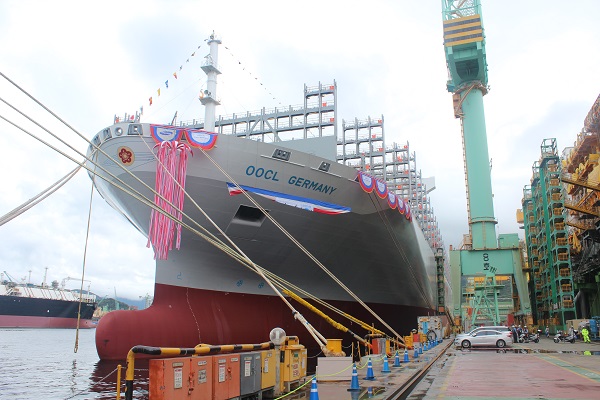 The sister vessels are 48 percent better than baseline Energy Efficiency Design Index (EEDI) requirement set by the IMO for 2025.
Andy Tung, CEO of OOCL, said he is pleased with operations with the company's alliance partners, including the LL1 service, that was launched in April.
Commenting on the timing of the deployment of our 21,413 TEU vessels this year, Tung said: "The economic growth fundamentals continue to show further improvement so far this year, and under the new industry landscape, we are seeing signs of a stronger rebound after witnessing significant volume growth, increased liftings and more sustainable rate levels that are positively impacting revenues in the first half of 2017. We are pleased to be rolling out these new vessels under the current environment, and look forward to solid demand growth on a much stronger trajectory."
The OOCL Group announced a profit of $53.6 million for the six-month period ended June 30 this year, compared with a loss of $56.7 million for the same period in 2016.